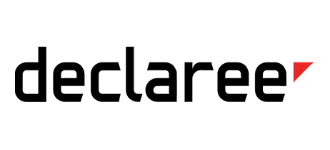 Employees can use their Declaree smartphone app to put their expense forms together digitally. With this they put all their receipts, hours and other expenses together. After approval the approved expense reports will be put into Nmbrs® automatically, at the right employee and in the right period.
About Declaree
All small business organisations and accountants know the problems with the paper receipts. Declaree delivers with their Software as a Service (SaaS) solution tools for costs-, travel- and hour expenses, to support the expenses process. With this the organisation saves a lot of time and with Declaree manages higher productivity because everything is digital from the first moment.
About Nmbrs®
Nmbrs® is a revolution in the field of HR and Payroll Software. We are unique in the world of online HR and Payroll Systems thanks to the technical options to integrate Nmbrs®.
You can find more information about the integration between Nmbrs® and Declaree on our supportsite.