HR feature
Digital signing
Nmbrs offers a user-friendly solution for digital signatures. With this tool you never have to print again and you still have legally valid digital signatures.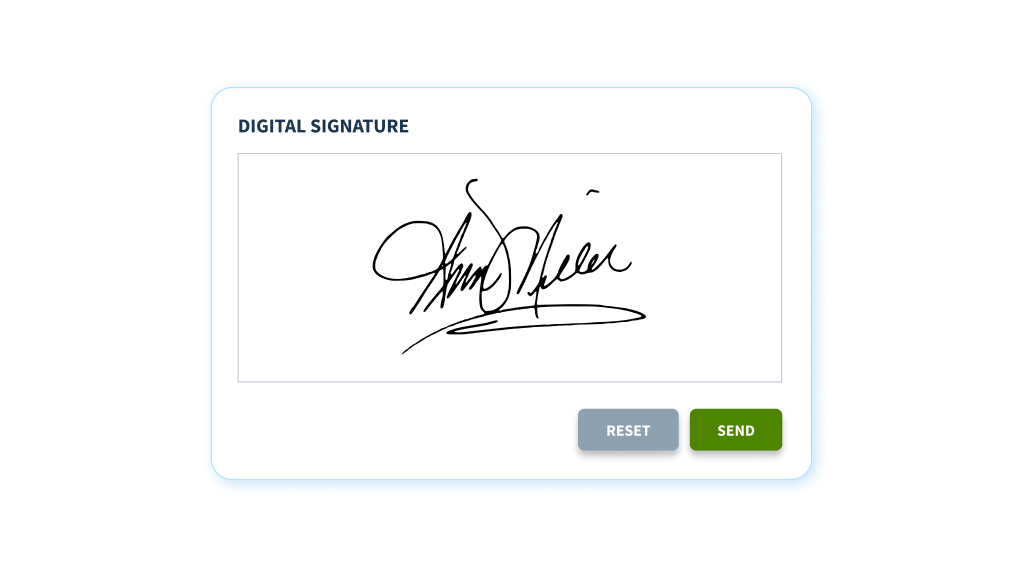 User-friendly
Sign documents quick and easy
Digital signing simplifies processes such as the onboarding of a new employee and prevents the problem of 'print, scan and email'. Documents are no longer left lying around, waiting for a signature. You can simply complete your work directly online.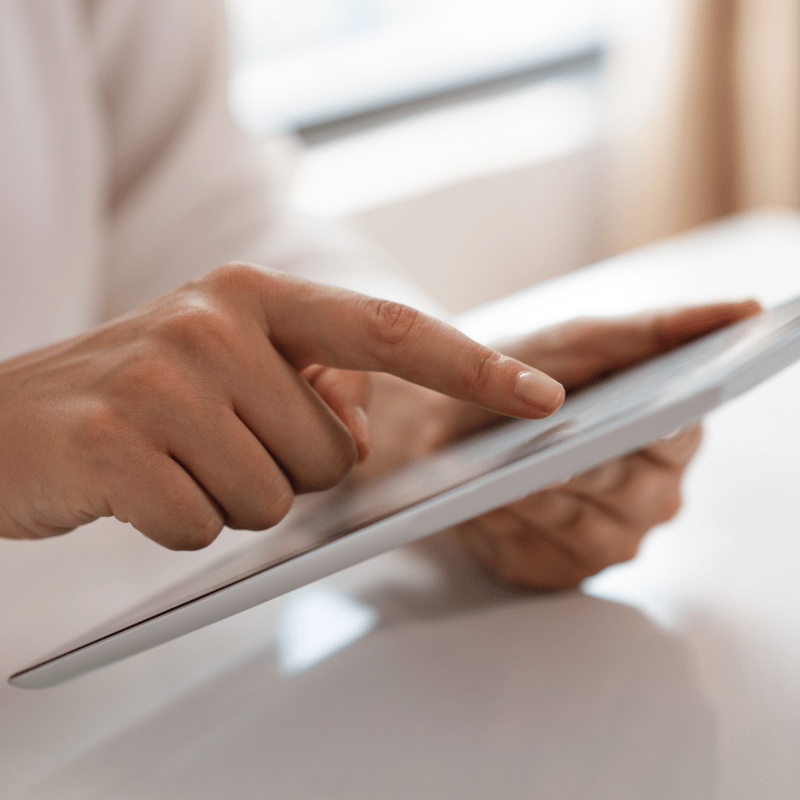 Document templates
We generate the documents for you
What makes signing even easier is that you can easily fill documents with data from Nmbrs. Once personal data and employment details have been entered in Nmbrs, you can easily fill these fields in a contract via the document template.
Feature list
A complete overview of our features
For a complete overview of our features, we have written down the functionality list for you. Here you will also find complete lists of our reports and the different industries we support.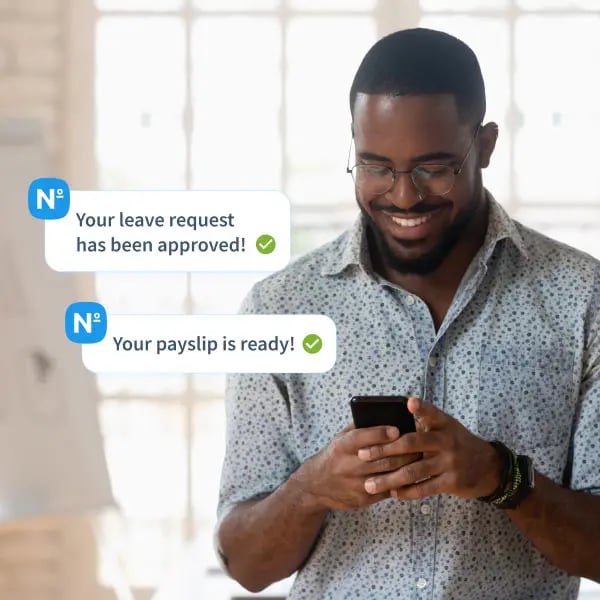 Work online
Store your HR-data in the cloud
HR administration without paper? Digital signing makes it possible. With Nmbrs, all your cases, processes and data are stored in the cloud, so you don't need a sheet of paper in your office.
Our HR features
FAQ
Frequently asked questions about digital signing
Are digital signatures legally valid?
We offer an advanced electronic signature with the 'Digital Signing' functionality. Every signed document always contains a so-called 'Audit File' which records who signed at what time, with a unique code linked to this. In this way, the advanced electronic signature ensures greater reliability, making it possible to determine with certainty who signed at what time.
Can digitally signed documents be stored and shared elsewhere?
Absolutely, after a document has been digitally signed, it is automatically stored in Nmbrs' digital file and can be downloaded and shared with the parties involved.
Yes, Nmbrs is very committed to guaranteeing the security of personal data. The security of our platform, network and products is our top priority day and night, including when you sign digitally. Find out how on our page about security at Nmbrs.
What types of documents can be signed digitally?
Every document you want can be signed digitally. Various types of documents can be signed digitally in Nmbrs, typically they would be employment contracts, payroll tax statements and other HR-related forms.
Can I use the digital signing tool for employee contracts?
Yes! With the digital signing tool your signature is legally valid.
What advantages does digital signing in Nmbrs offer compared to traditional paper signatures?
Digital signing in Nmbrs speeds up the process, reduces paperwork, increases efficiency and reduces administrative burdens by being able to immediately send, sign and store documents electronically.