HR feature
HR workflows
Are you tired of doing the same tasks over and over again? Standardize HR processes with HR workflows.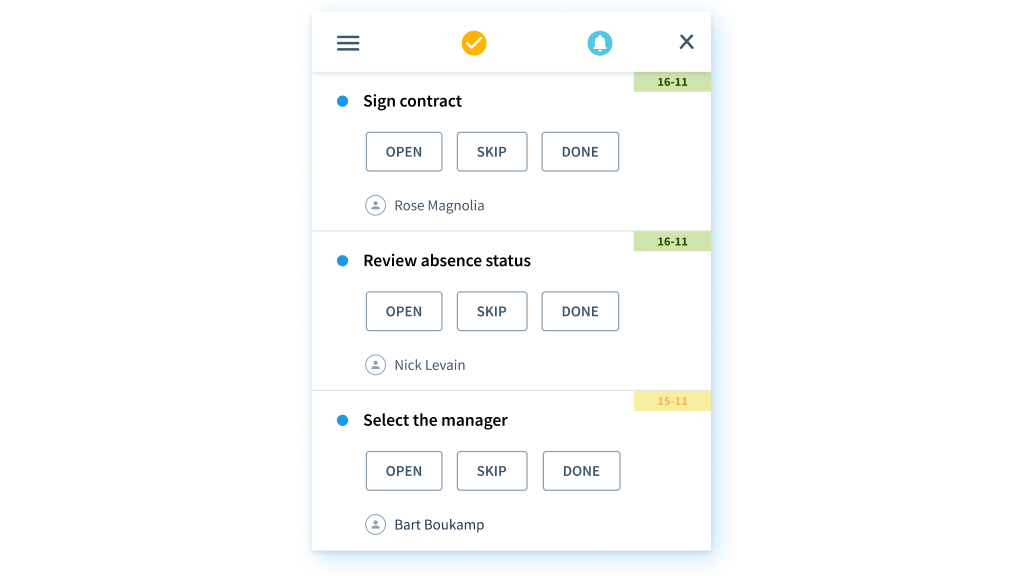 Task-based
The best task manager for HR services
Easily overcome repetitive HR and payroll tasks with an HR workflow. The HR workflows make HR less repetitive and give you more time to spend for one-on-ones with people.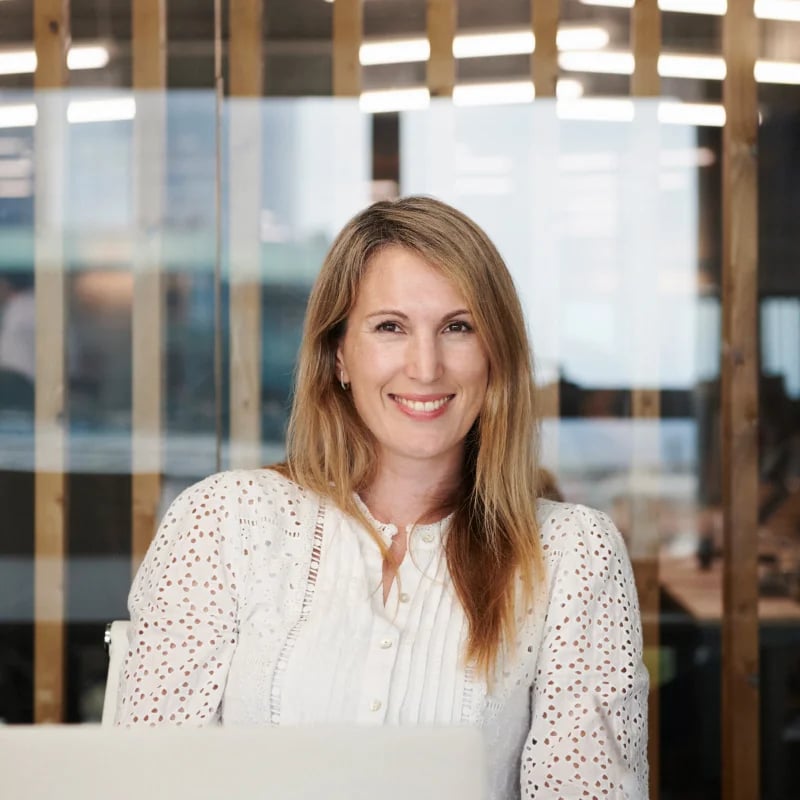 Automation
Assign tasks automatically to the right person
Is an employee's contract expiring? The HR workflows automatically initiate the right process and assign tasks to the right person.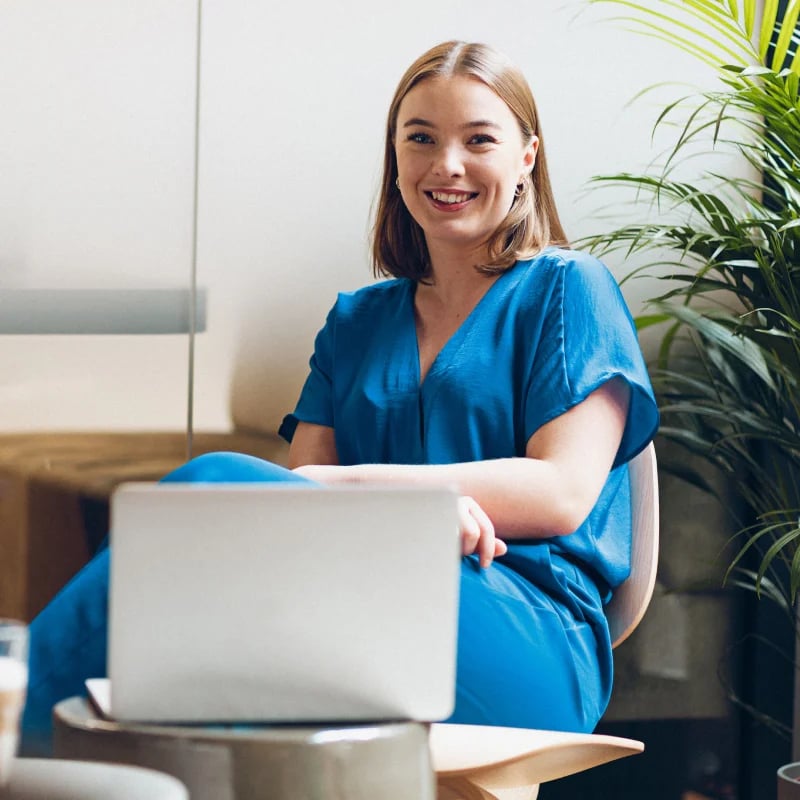 Do-it-yourself
Easily create your own HR workflows
Do you follow standard processes for the onboarding of a new employee, for a move, or for example for reporting sick? You can easily set up an HR workflow for this in Nmbrs.
Feature list
All our features in one overview
For a complete overview of our features, we have written down the functionality list for you. Here you will also find complete lists of our reports and the different industries we support.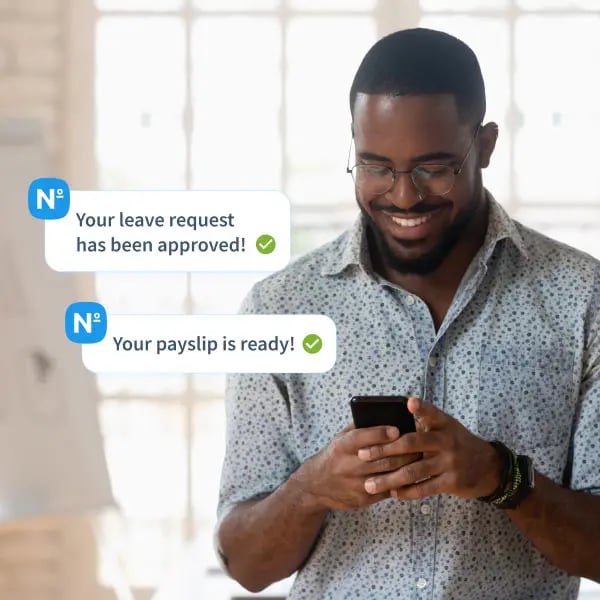 Work online
Store your administration in the cloud
An administration without paper? HR workflows facilitate this like no other. The standard workflows are all set up in such a way that cases, documents and assessments are stored securely online in a digital dossier.
Our HR features
FAQ
Frequently asked questions about HR workflows
What are the benefits of Nmbrs HR workflows for efficient personnel management?
Nmbrs HR workflows provide streamlined processes for personnel management. This makes it easy to automate and standardize repetitive tasks. For example, with well-designed HR workflows you can go on holiday without any worries without your replacement missing tasks. All in all, this results in time savings, accuracy and improved collaboration within HR teams.
Can I create my own HR workflows specifically for my business needs?
Yes, Nmbrs HR workflows are customizable and configurable based on unique business needs, allowing organizations to create processes that seamlessly fit their requirements.
How do Nmbrs HR workflows support the onboarding of new employees?
Nmbrs HR workflows simplify onboarding through automatic task assignments, such as contract signing, IT setup and onboarding programs, allowing for smooth integration of new employees. You can make the workflows as crazy as you want.
How do Nmbrs HR workflows contribute to talent management?
Nmbrs HR workflows support talent management by automating performance reviews, career development and training assignments, helping to improve employee retention and growth.
How do Nmbrs HR workflows improve regulatory compliance?
Nmbrs HR workflows allow you to install automatic notifications and controls, such as contract renewals, identity verification and mandatory training.