Nmbrs Marketplace
Complete your Nmbrs package with our add-ons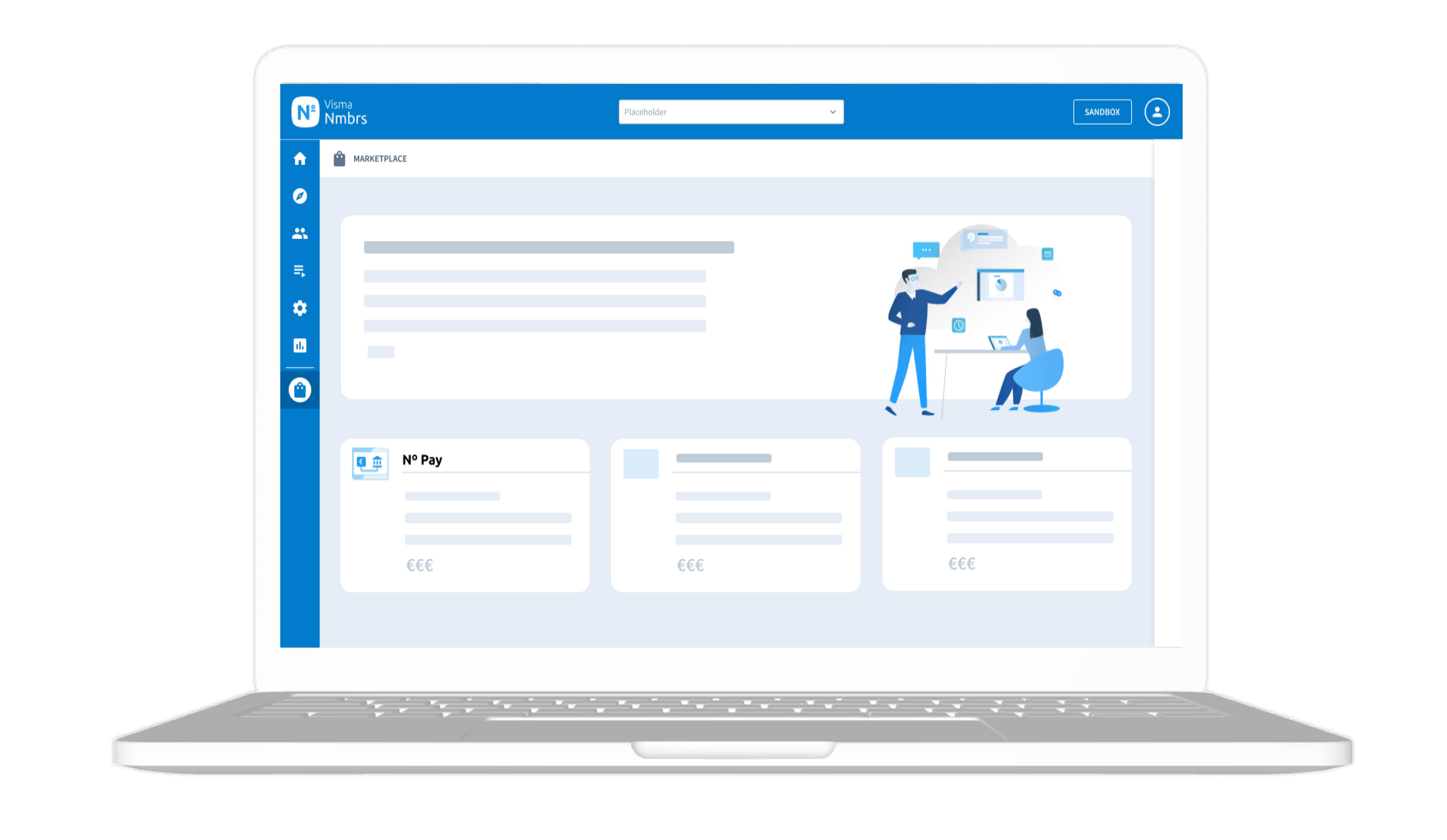 Marketplace
Find all add-ons in the Marketplace
Purchase new add-ons in the marketplace of your personal Nmbrs environment.

FAQ
Most asked questions
An add-on is a paid additional service that Visma Nmbrs offers in the product. These are specialized functionalities that fall outside the core HR & Payroll.
Why does Nmbrs offer addons?
In addition to our usual innovation, we would like to offer additional services in the Nmbrs style in our platform. With additional features we offer a wider range of high quality functionalities.
I can't see the Marketplace in my environment?
The Marketplace is configured per user type, so the shop may not be visible to your user login type. This does not alter the fact that add-ons will be available to you in the future.
How much do I pay for an addon?
It depends on the Add on who and what is paid. We will treat each Add-on individually and determine the price based on the Add-on. Invoicing will take place directly with the end user of the Add-on.
A kickback fee is a percentage that you receive as an accountant for using the add-on from his/her clients. The kickback fee differs per add-on and is settled with the monthly invoice.
I have a support question about an addon
We provide direct support to our addon users. Click here for our Marketplace Support page.
I have a different question
Of course you can! If you have any further questions or if your question has not been fully answered above, please do not hesitate to
contact us
.