Payroll feature
Interactive payslip
You can easily create and check payslips in Nmbrs' interactive payslip. You can adjust the payslip in real time without processing a run.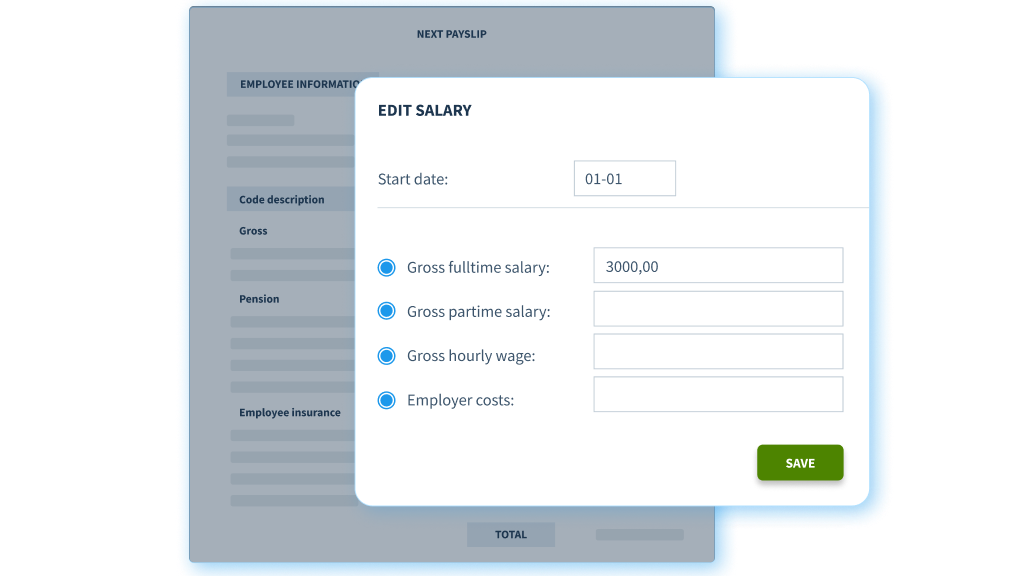 User-friendly
Easily create a payslip yourself
Nmbrs makes creating a payslip as easy as possible. You can click anywhere in the payslip to change fields, so you always work from one place in the application.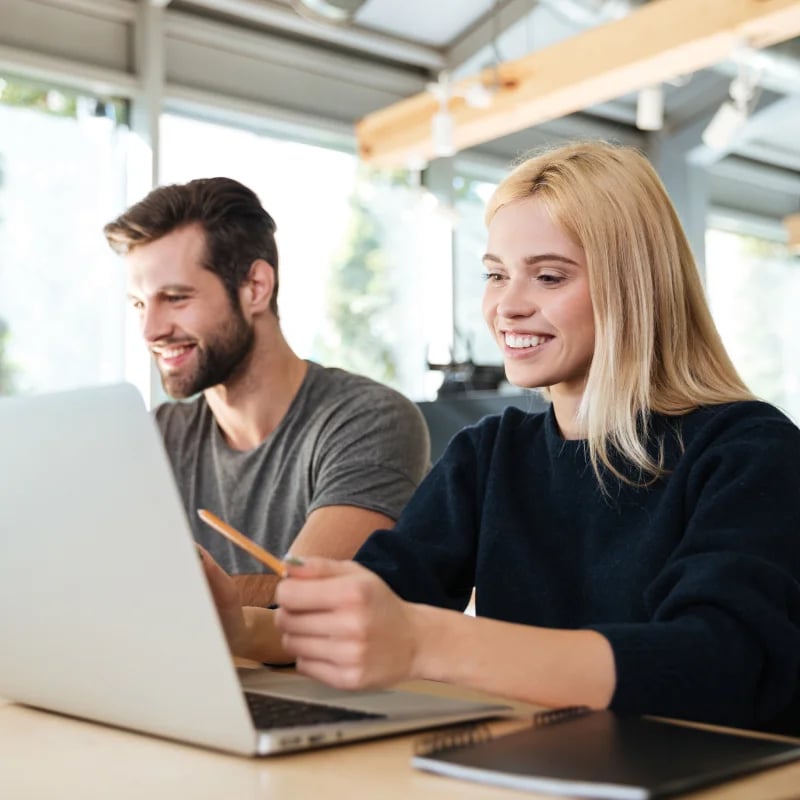 Realtime editing
Changes are immediately visible
Are you making a change? Nmbrs then recalculates the pay slip in real time and you can see exactly what your bottom line adjustment means.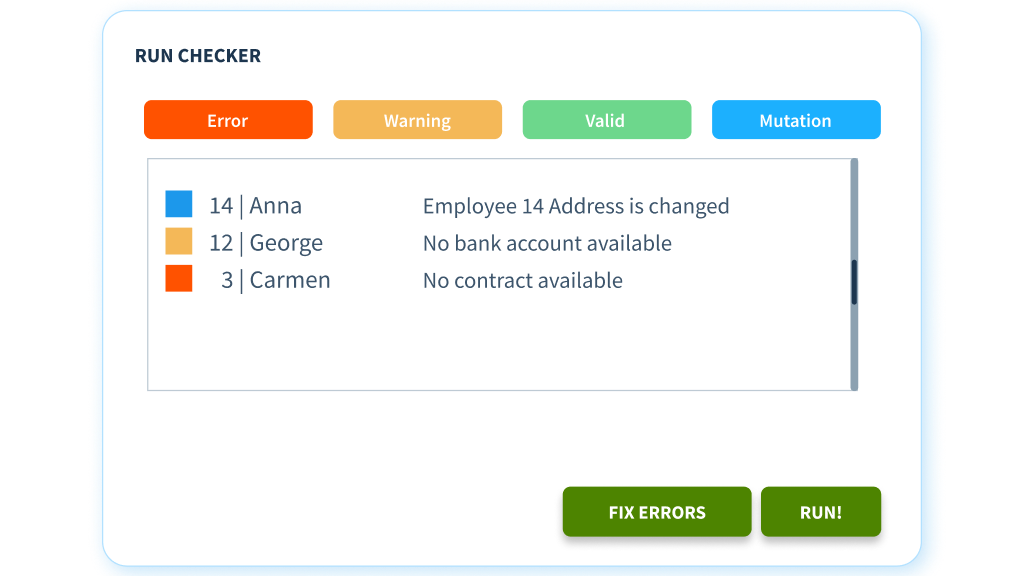 Automatic payment
Extensively checked for errors
Meanwhile, the run control checks the payslip - also in real time - for errors and warnings. This way you tackle any errors at the root and together we keep your payroll administration error-free.
More about the run check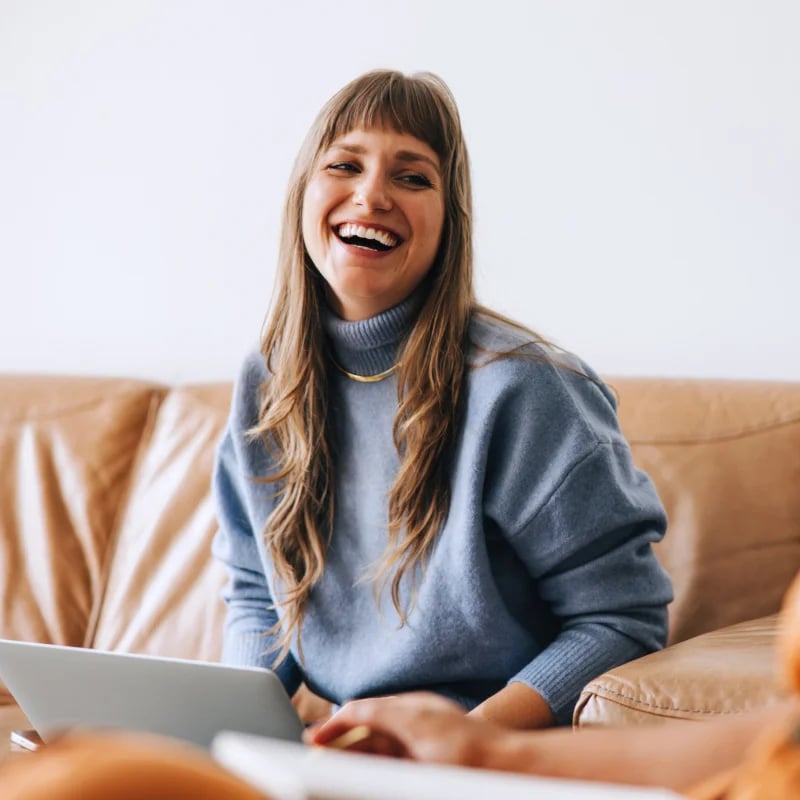 Payroll features
Automate the entire payroll process
Process error-free payslips and then pay them automatically? At Nmbrs you are in good hands for a worry-free payroll cycle.
More about payroll
Feature list
All our features in one overview
For a complete overview of our features, we have written down the functionality list for you. Here you will also find complete lists of our reports and the different industries we support.
FAQ
Frequently asked questions about the interactive payslip
What is an interactive payslip?
An interactive payslip in Nmbrs is a digital version of a payslip that employees can view online. It provides detailed information about their salary, deductions, taxes and other financial aspects.
Are interactive pay slips in Nmbrs safe to use?
Absolutely, Nmbrs implements strict security measures to protect employee privacy. Interactive payslips are securely encrypted and access is secured with login credentials, ensuring only authorized users have access to sensitive payroll data.