HR feature
Leave registration
Register and process the incoming leave requests of your employees automatically, easily and quickly.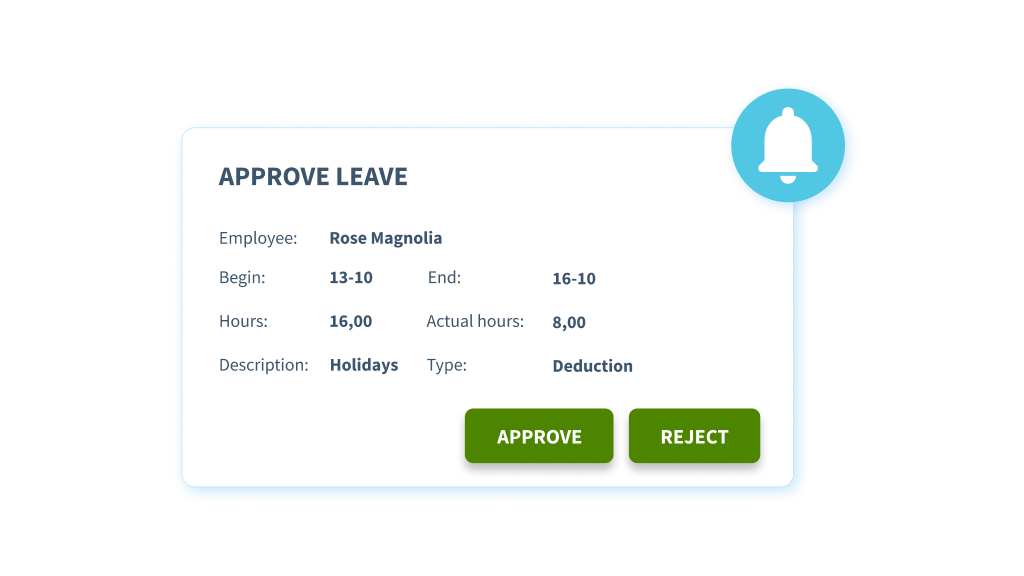 Leave requests
Submitting leave requests has never been this easy
In Nmbrs you assign managers per person or department who assess the leave. This way you ensure that employees have their leave approved or rejected as quickly as possible.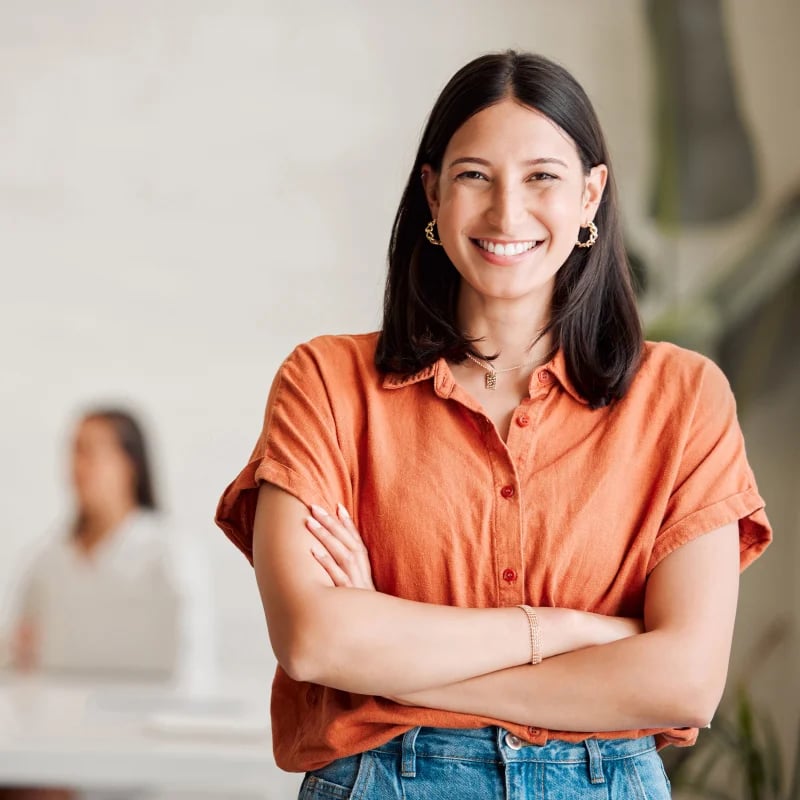 Reports & dashboards
Reports tell you how your organisation is doing
Do your colleagues take enough vacation days, or does a colleague need a boost? With extensive reports we provide insight into the leave management of your employees.
More about our reports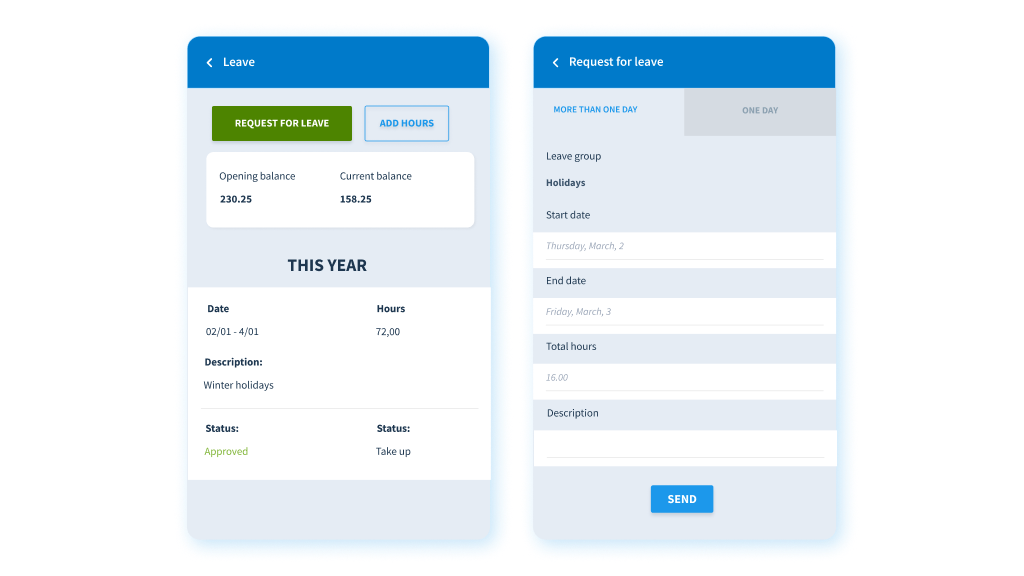 User-friendly app
Employees manage their own leave balance
Holiday destination in mind? As an employee, you immediately check whether you have enough vacation days in the app. There you can also see on which dates colleagues are on holiday.
More about our mobile app
Feature list
All Nmbrs features in one overview
For a complete overview of our features, we have written down a stunning feature list for you. Here you will also find complete lists of our reports and the different industries we support.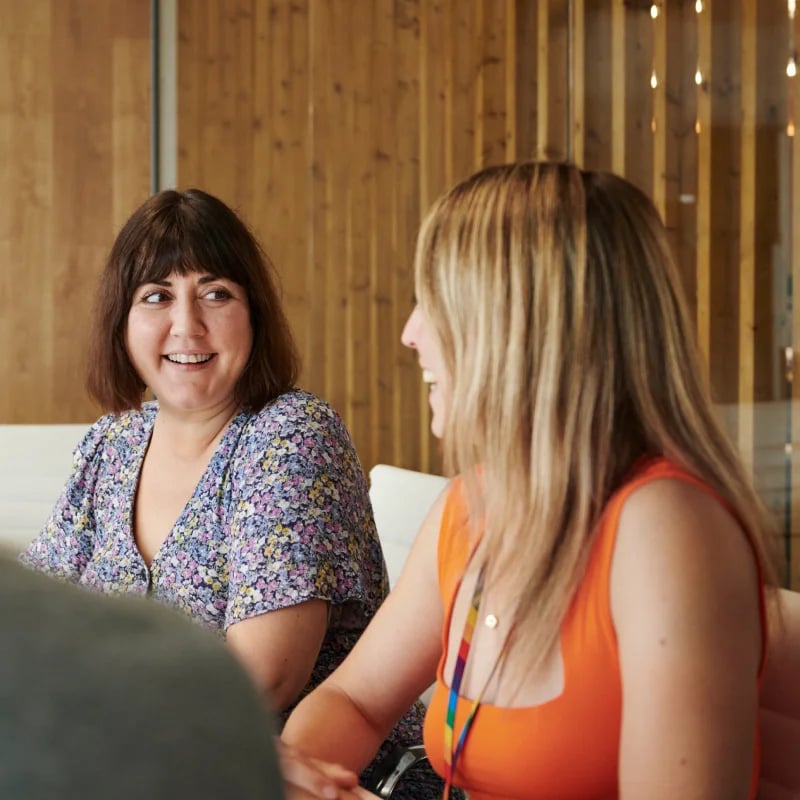 Safe in the cloud
Work together in the cloud
HR administration without paper? Online leave registration is a step in the good direction. With Nmbrs, all your cases, processes and data are stored in the cloud, so you don't need a sheet of paper in your office.
Our HR features
FAQ
Frequently asked questions about leave registration
Does Nmbrs generate reports on leave usage and balances?
Yes, Nmbrs can generate reports that provide insight into leave usage, remaining leave balances and other related statistics.
Does leave registration provide insight into the remaining leave balance of employees?
Yes, leave registration gives employees and managers insight into the remaining balance of leave days that an employee can still take during a certain period.
Is Nmbrs flexible in appointing the person who must assess leave applications?
Yes, you can designate per employee who can view and approve/reject leave requests, creating a structured process for assessing leave requests.
How can Nmbrs support the management of emergency leave?
Emergency leave is intended for unexpected emergencies. In Nmbrs you can process this under special leave.
What are some examples of special leave and how can employees request this in Nmbrs?
Special leave includes situations such as marriage, death of a family member, anniversaries, etc. In Nmbrs, employees can request special leave and indicate the reason.
How does the use of Nmbrs contribute to reducing administrative burdens for HR departments regarding leave?
Nmbrs automates leave registration, approvals and calculations, which can significantly reduce the administrative burden for HR departments and free up more time for strategic tasks.