Add-on
Invest in talent
Always maintain insight into your employees' development with Nmbrs Perform. Nmbrs' performance management tool.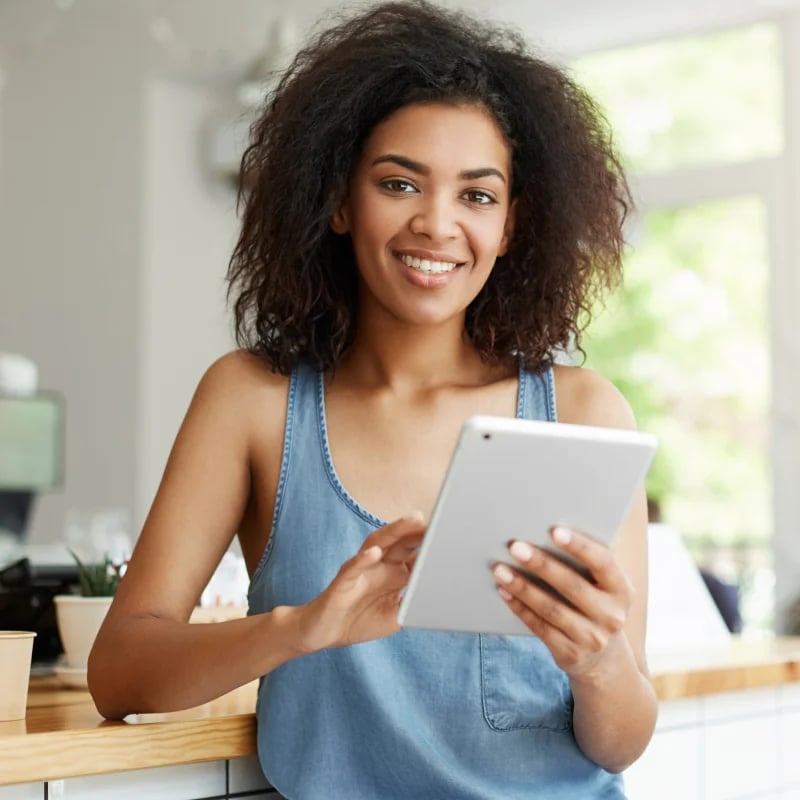 Personal plan
Work together on personal development
Together with employees, draw up a personal plan, identifying areas for improvement and ambitions for the coming period. Employees can decide for themselves what they want to achieve and what they want to develop.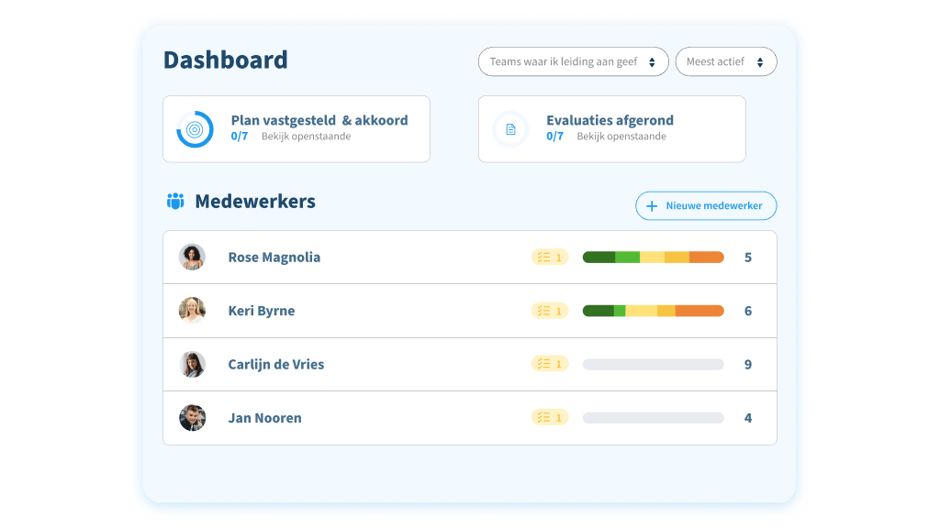 Realtime insights
Keep your eye on the progress
Throughout the year, you as an HR professional have easy insight into the status of all employees. This gives you the chance to reflect on the various goals in the interim and reflect on their progress.
Complete feature list
All features in one overview
For a complete overview of our features, we have written down the functionality list for you. Here you will also find complete lists of our reports and the different industries we support.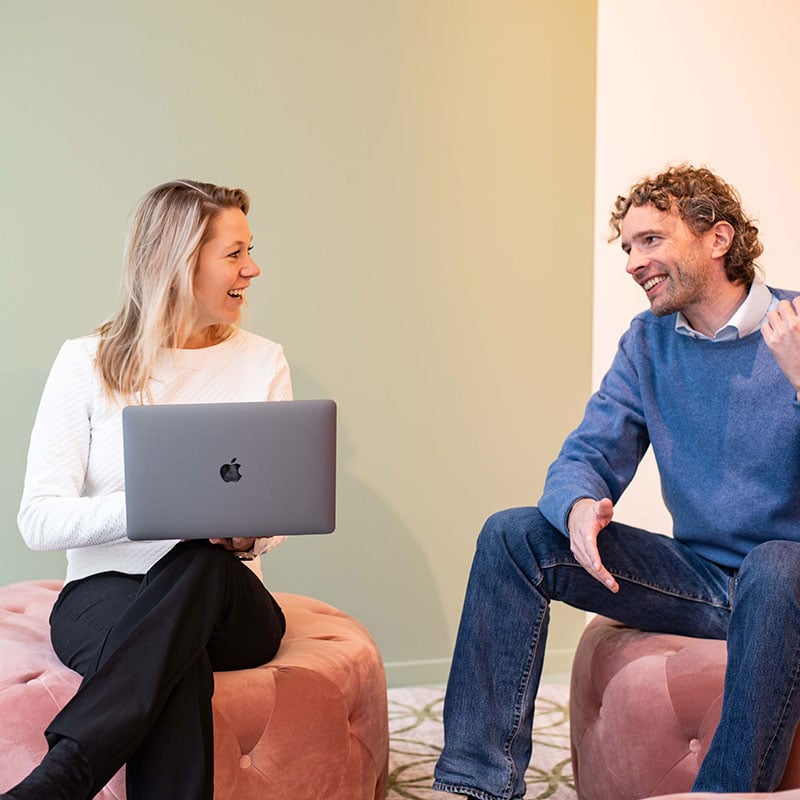 360 feedback
From assessment to development
Employees easily receive feedback from their peers. Nmbrs Perform helps in soliciting this effectively and positively. The tool does this by giving employees a clear format for asking for feedback.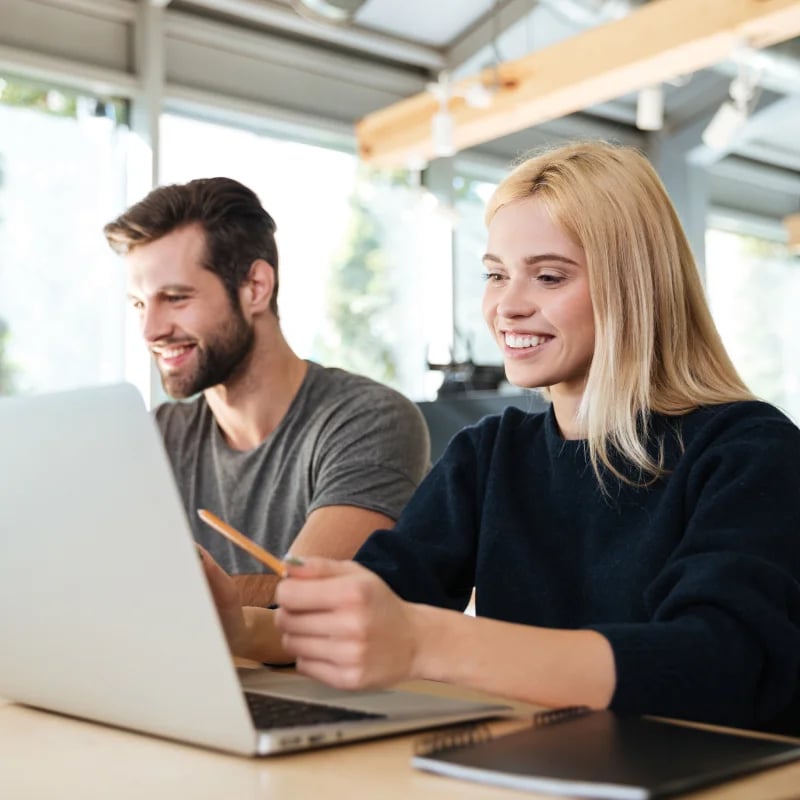 Fully integrated
Easily connect with other platforms
Nmbrs Perform connects seamlessly with the Nmbrs application you already work with. Comfortably link the next evaluation to the moment you receive a signal from Nmbrs that a contract is coming to an end, for example.
FAQ
Fequently asked questions about Nmbrs Perform
Where can I find Nmbrs Perform?
Nmbrs Perform is an add-on in the Nmbrs Marketplace. The Marketplace is available to any user with customer login rights in Nmbrs.
How do I activate my Nmbrs Perform account?
You can activate Nmbrs Perform in the Nmbrs Marketplace, which can be found in your Nmbrs environment. After purchasing Nmbrs Perform, your new environment is almost ready to use. With your permission, we link data from your existing Nmbrs environment to your new Nmbrs Perform environment. This integration makes the recruitment process of new employees as smooth as possible. Once the sync is complete, you'll receive an email in your inbox and you'll be ready to get started.
An add-on is a paid additional service that Nmbrs offers in the product. These are specialized functionalities that provide an extra service on top of our core HR and salary package.
How much does Nmbrs Perform cost?
Nmbrs Perform is available from €36 per month. Visit the Nmbrs Marketplace to see which package best suits your company.
I have a support question about Nmbrs Perform