Get smart; get Nmbrs® AI
If you think that Artificial Intelligence (AI) is only in science fiction and not something that will boost the efficiency and productivity of your HR and/or payroll department, think again! As head of your company you should be giving Nmbrs®' AI-powered tools some serious consideration. The intelligence may be artificial, but the benefits are very real.
We tend to associate AI with the past few years, but truth be told it's been around since the 1950s. The principle of AI - computerised self-learning from large amounts of data - hasn't really changed since then. What has changed are the vastly increased volumes of data that can now be cost-effectively stored and the infinitely superior computing power available to us to process it all, quickly, accurately, economically and intelligently.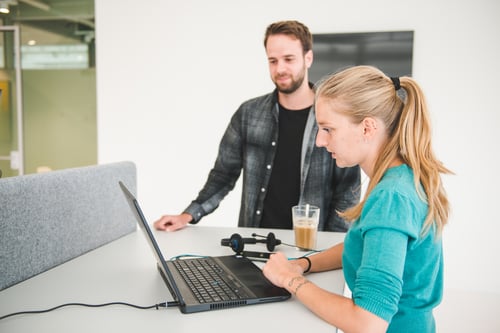 No longer science fiction
Just think of the strides we've taken in the area of AI since 1997, for example, when a computer took on and beat the reigning world chess champion, Garry Kasparov. More recently, voice recognition software in desktop and hand-held devices have largely eliminated the need for typing, and can even "teach" themselves to understand regional accents. And self-driving vehicles, an area in which removing the human factor would have seemed unthinkable not that long ago, is no longer science fiction. Perhaps less conspicuously, machine learning has become an intrinsic part of so many of the online services and processes that we all take for granted nowadays. Haven't you ever wondered, for example, how an advertiser knows exactly which new zoom lens you are thinking of buying?
Increasing opportunities
AI has also been making significant inroads into boosting efficiency and improving processes and services in many areas of business. "For many years now software has played a major role in automating business processes," explains Michiel Chevalier, CEO at Nmbrs, "particularly when exact conditions call for binary or predefined responses. However, as the volume of business data has increased, so too have the opportunities. These opportunities now allow us to develop and apply smart algorithms that can identify patterns from data, create intelligent tools and enable insights and predictions. Without AI all these would be impossible for humans to do cost-effectively."
"Data mutations and payslip calculations must be exact in our HR/Payroll application because the HR professionals who use it are always responsible for the correctness of payments made to employees."
Full control
Nmbrs is a front-runner in developing and applying AI technology in the HR-payroll sector. This is a sector in which users must typically retain full control over their data and always comply with auditing and privacy legislation and regulations. "Data mutations and payslip calculations must be exact in our HR/Payroll application because the HR professionals who use it are always responsible for the correctness of payments made to employees." In using AI, he explains, Nmbrs® focuses exclusively on increasing efficiency and user-friendliness for its customers and handles all data with the utmost care, security, and confidentiality.
AI assistants
By applying AI technology in its products, Nmbrs®, the first Dutch payroll platform to integrate AI into its platform, is making the lives of its clients much easier. For example, AI assistants called "Numbees" already provide invaluable predictions, suggestions and analyses to support HR and payroll specialists. This allows them to work more efficiently and leaves them with more time for strategy development and vital employee engagement.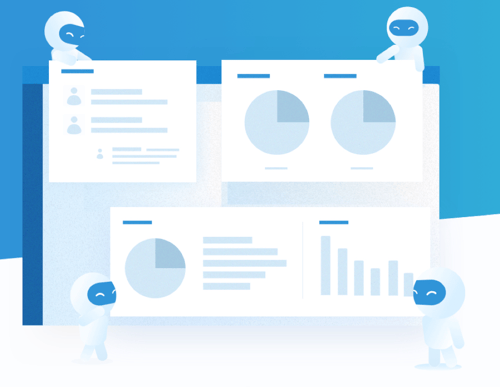 Huge helping hand
An AI assistant can also take the guesswork out of what a company should be paying its employees, says Luis Gomes de Abreu, CTO at Nmbrs. By comparing the salaries of employees doing the same kind of job, for example, the assistant can suggest appropriate pay levels for the employees that do that job. It can also do the same for employees who are new to the company. "The AI assistant does all the legwork, leaving HR and payroll specialists with more time on their hands and fully in control. The word 'assistant' says it all, incidentally. Rather than doing the user's job, it just lends a huge helping hand."
Changing role
Luis reckons that before long, as trust in it grows and clearer overviews, dashboards and reporting mechanisms are developed, users will delegate more and more tasks to Nmbrs®' AI tooling. "This will result in substantial productivity gains, thanks to AI's faster reaction times and higher levels of accuracy. Essentially, by freeing up their time, it will change the role of HR and payroll specialists" He also sees a time when Nmbrs® AI tooling will only call on the user if human interaction is necessary. "Say, for example, it recognises the signs that an employee might be considering leaving the company, it will mobilise the HR manager to intervene and do what's necessary to persuade the employee to stay."
Self-driving platform
Looking further ahead, Nmbrs will be bundling its Numbee assistants into an AI-based agent called "Liandra", A virtual character that will assist users, Liandra will learn from users' actions, decisions and feedback so she can provide relevant and accurate suggestions. And all the while ensuring that users retain full control. The longer-term goal is to make Nmbrs® a self-driving payroll and HR platform in which Liandra will autonomously perform a wide range of tasks.
Click on the Numbee to see what our AI tooling can do for your organisation