Add-on
Recruitment and payroll under one roof
Save time with Nmbrs Hire - Nmbrs' Applicant Tracking Software (ATS) that integrates seamlessly with the payroll application as an add-on.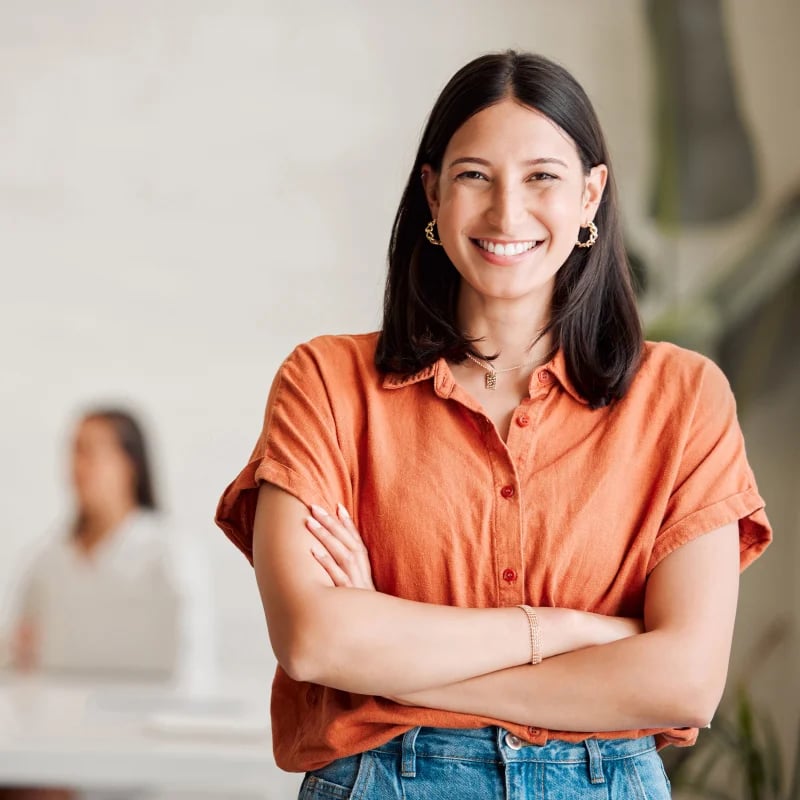 Excellent candidate experience
Boost your candidate experience
Nmbrs Hire offers a streamlined workflow for all your recruitment activities. You have a clear overview of each candidate's progress, and can easily adjust the status.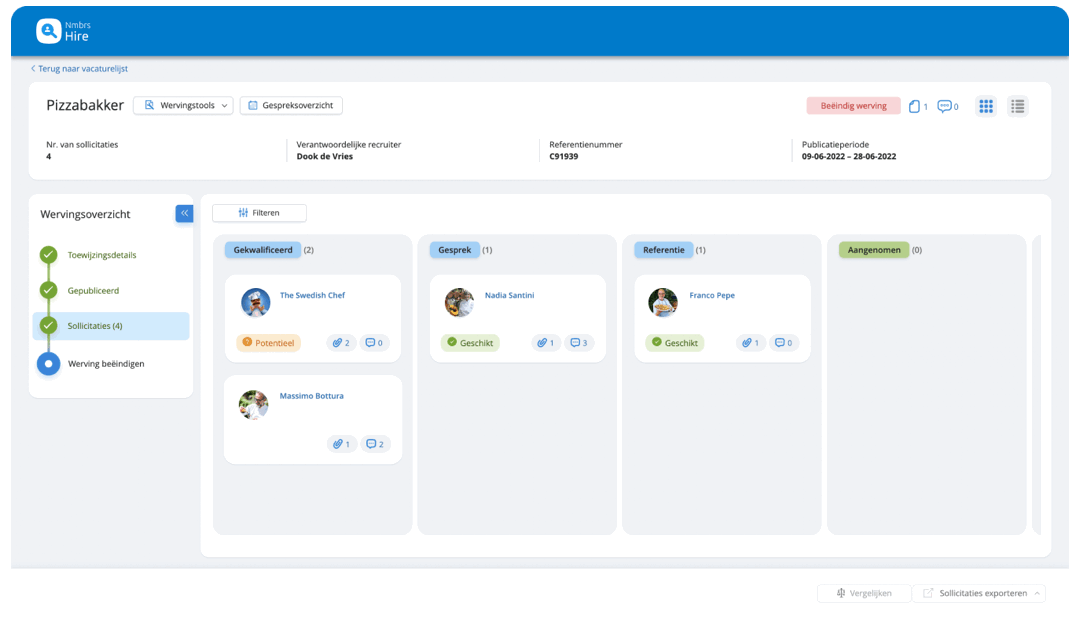 Intuitive dashboard
Manage the progress of applications in our ATS
Every recruiter knows the importance of having a clear insight into all active candidates. In communicating with candidates and colleagues is very valuable. That's why Nmbrs Hire makes it easy to manage the progress of various applications in one overview.
Complete feature list
All features in one overview
For a complete overview of our features, we have written down the functionality list for you. Here you will also find complete lists of our reports and the different industries we support.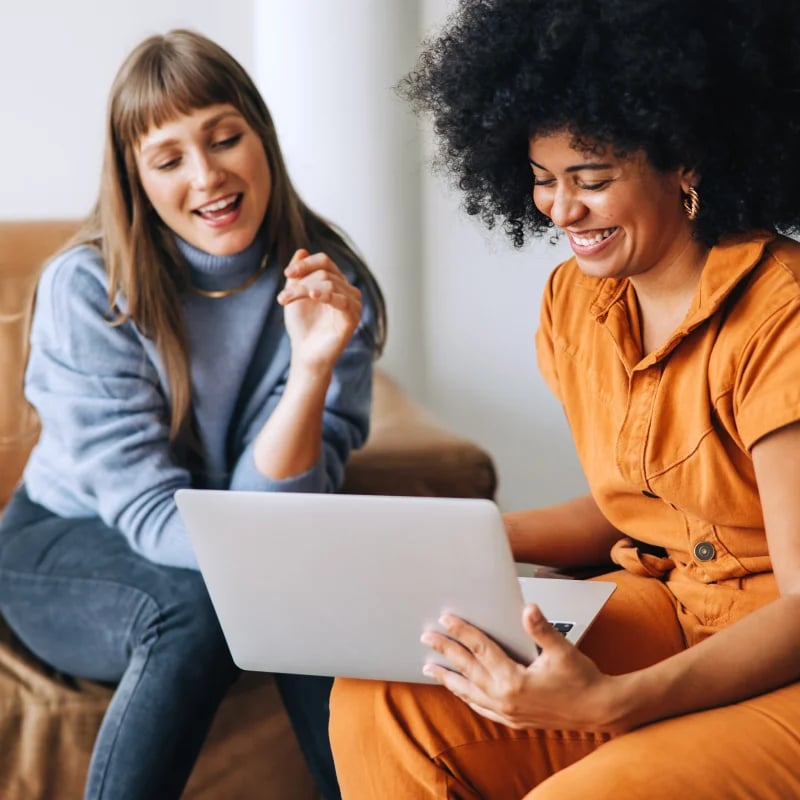 Automatic screening
Easily find the right candidate
As difficult as it can be, rejecting candidates remains a big part of recruitment. To be as clear and fair as possible in communication, Nmbrs Hire screens all candidates and helps communicate applicants with inadequate CVs.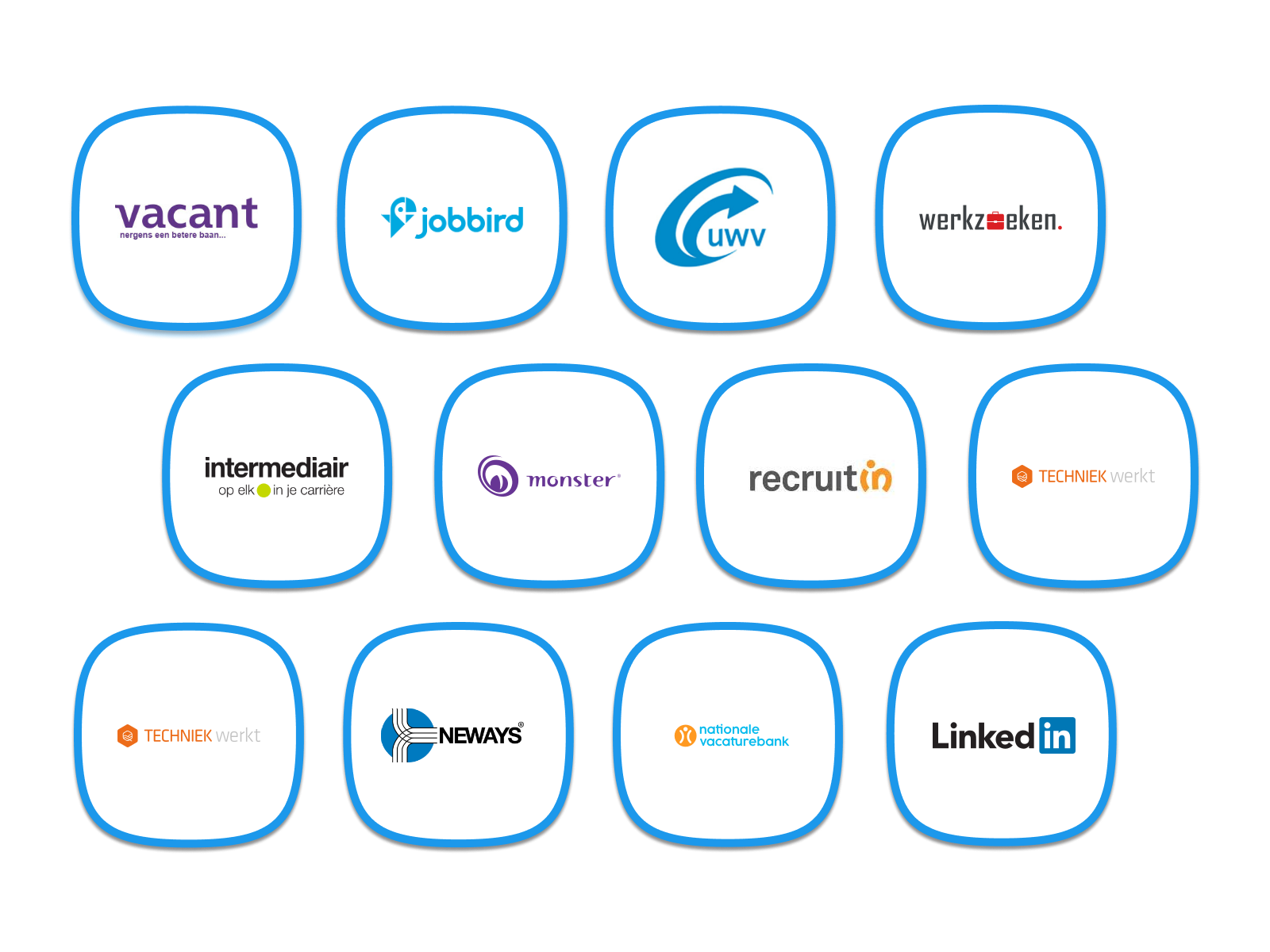 Fully integrated
Connect with other platforms
In Nmbrs Hire, you can easily manage your own recruitment processes, but you can also link these processes quickly and easily with other platforms:
Build your own job site
Advertise on various job boards
Easily add hired applicants to Nmbrs
FAQ
Frequently asked questions about Nmbrs Hire
Where can I find Nmbrs Hire?
Nmbrs Hire is an add-on in the Nmbrs Marketplace. The Marketplace is available to any user with customer login rights in Nmbrs.
How do I activate my Nmbrs Hire account?
You activate Nmbrs Hire in the Nmbrs Marketplace, found in your Nmbrs environment. Once you have purchased Nmbrs Hire, your new environment is almost ready for use. With your permission, we will link data from your existing Nmbrs environment to your new Nmbrs Hire environment. This integration will make the recruitment process for new employees run as smoothly as possible. As soon as the synchronisation is complete, you will receive an e-mail in your inbox and you will be ready to start.
What does Nmbrs Hire cost?
Nmbrs Hire is already available from €49 per month. Visit the Nmbrs Marketplace to see which package best suits your company.

For the price shown, candidates click and respond to your vacancies without restriction.
An add-on is a paid additional service offered by Nmbrs in the product. These are specialised functionalities that fall outside the core HR & Payroll.
I have a support question about Nmbrs Hire