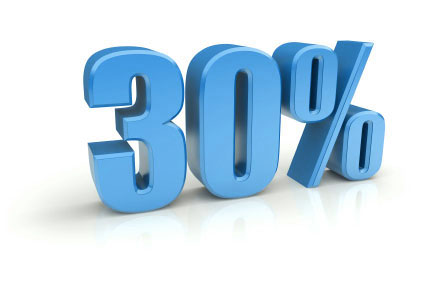 Starting today Nmbrs® is the only provider that offers payroll software a minimum amount for the 30% regulation. The 30% regulation was already available within the Nmbrs® payroll application, but now works with this unique feature. In the menu "Payroll taxes" a new option is available for the entering of a minimum amount. This minimum amount ensures that the employee is left with at least the entered amount as fiscal salary after the application of the 30% regulation. This is important in order to make sure that the employee retains at least the 30% regulation. As for right now, Nmbrs® is the only provider of this feature and the implementation of this feature is being perceived very positive by clients. Click here for more information about this new feature.
About the 30% regulation
Employees from abroad often make a lot of extra expenses for their stay in the Netherlands. An employer may accommodate said employee in these extraterritorial expenses. For these extra expenses the 30% regulations has been introduced. With this regulation the employer may provide 30% of the salary, including fees, tax free.