Since 2014 Nmbrs® sponsors Foundation The Ocean Cleanup. The Ocean Cleanup is a foundation set up by the Dutch Boyan Slat with the goal of developing a technique that removes plastic from the oceans in a passive manner.
The Ocean Clean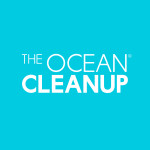 up
By using natural currents and wind, the plastic can be transported towards a collection platform through v-shaped booms. Because instead of nets and ships, strong floating dams are used, the sea life will not be affected. By using the system of The Ocean Cleanup for ten years, almost half of all the plastic in the Great Pacific will be allowed to be removed.
In the meantime The Ocean Cleanup has reached a new phase in this operation, whereby the gap between the study results and the complete implementation of the concept will have to be closed. To do this, a series of tests will have to be done, which will lead to a fully operational pilot. In order to limit the costs as much as possible, The Ocean Cleanup will act as a control centre in order to coordinate the study and the tests. The largest part of the comprehensive research will be outsourced to institutes and collaborations with companies both home as well as abroad. The Ocean Cleanup has started a crowd funding campaign for this new phase, in which they want to collect two million dollars for the start of the implementation of the next phase.
Nmbrs® stands behind the project of Boyan Slat. Nmbrs® is a great supporter of progressive technology and efficient solutions. Information about the smart technology and the vision of Boyan Slat can be viewed on the website of The Ocean Cleanup where Boyan Slat gives a presentation about the project.
An impression of the first phase can be viewed in the video below.
Nmbrs® sponsor program
In 2014 Nmbrs® has started a unique sponsor program to support these kind of good ideas. The sponsor program entails that charities or foundations can use the HR and payroll software of Nmbrs® at attractive conditions.
Want to know more about The Ocean Cleanup or make a contribution to the crowd funding? Go to the website of The Ocean Cleanup.
Want to know more about the Nmbrs® sponsor program? Go to the Nmbrs® sponsor page.