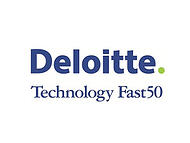 Today Deloitte has announced the 50 companies that are nominated for the 15th edition of the Deloitte Technology Fast50. Nmbrs® is one of these fifty nominations and we are very proud of that.
Nmbrs® is, just like the other companies, nominated based on revenue growth.
The Deloitte Technology Fast50 is an election of the fifty fastest growing technology companies of the Netherlands. The program is created in order to recognize the exceptional performances of these companies. The Fast50 are the leading entrepreneurs of the future, who think swiftly and have taken a leading role in their field. The participating companies represent one or more technology segments and exist for more than five years. On top of this, they spend an important amount of attention and time on R&D and a large portion of their revenue comes from a technology related product or service.
The fifty nominations can be found on www.fast50.nl. On the 31st of October Jort Kelder will announce the winner of the Technology Fast50 2014.