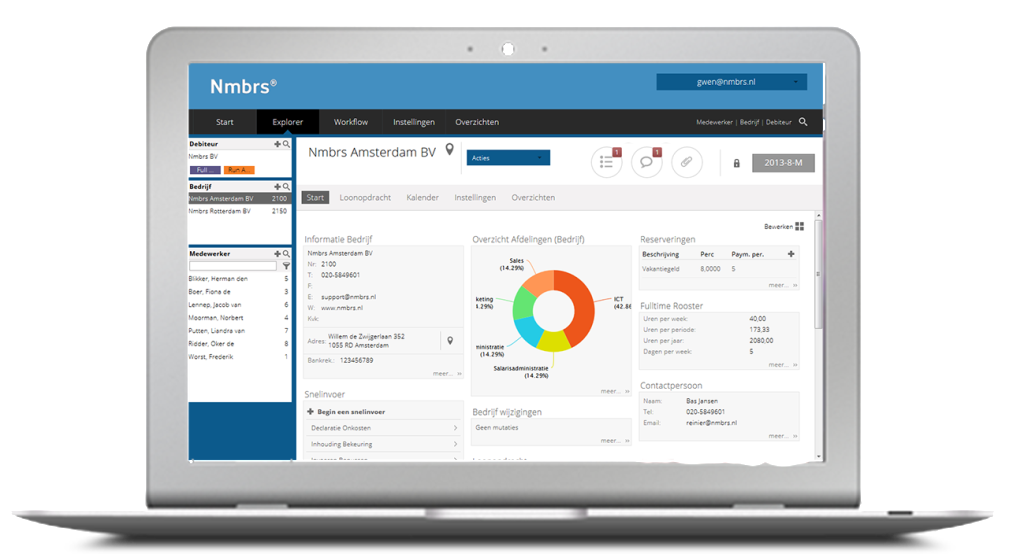 In the past year the start-up team of Nmbrs® has introduced the live pilot program for current and new clients. In this program a few employees of current or future clients are transferred in the Nmbrs® system, so that they can use these employees for a pilot. This way you can:
determine whether you can profit in your efficiency with Nmbrs®, with which you can realise a significant cost reduction.
determine whether with Nmbrs® you choose a HRM and payroll application with which you can provide for the HR and payroll needs of your current clients.
determine whether you can realise growth with Nmbrs®, in other words, if you can attract new (larger) clients with Nmbrs®.
have two of your payroll experts build up such knowledge of Nmbrs®, that they will be capable of internally guiding a possible subsequent Roll Out program.
The Live Pilot program was a great success in 2013. All parties that used the program have transferred to Nmbrs®. In 2014 we would like to successfully do follow up on that.
Would you like to participate in the Live Pilot program or do you have any questions about the program? Then feel free to contact our sales department via sales@nmbrs.com or by phone via +31(0)20-5849601.