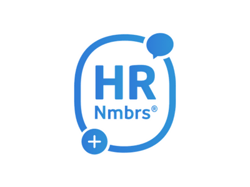 The new app HR inbox helps HR managers to organize their core business in a smart and convenient manner. The app works likes a CRM system, however, it is not meant for managing customers, but for managing employees.
Apart from employees, other contacts such as job applicants, temps and freelancers can be created in Nmbrs.hr. Employees can be linked to projects (cases) and standard action lists (tracks). This creates a well-organized HR workflow. "What CRM is doing for sales, Nmbrs is doing for HRM," says CEO Michiel Chevalier of Nmbrs. It sounds simple, but the impact on the work of an HR manager is large. Namely because a similar app for smart HR management did not exist yet.

Email fully integrated
Nmbrs.hr is fully integrated with email; currently with Gmail and soon with Outlook. This allows you to create a new contact from your email or to link an email (including attachment) to an existing employee or project.
"Email integration has been a must-have for years for every sales department, so they can record customer data and keep it up-to-date, while this is just as useful for employees. This is how we came up with the idea to create a CRM for the HR department," said Chevalier.

Available for everyone
Nmbrs® is a provider of innovative HR and payroll software. With a clear commitment to users: improved efficiency, user-friendliness and fewer expenses through clever innovations. The new app Nmbrs.hr matches that promise.

Current Nmbrs® business users get this new app free of charge. But accountants that are using Nmbrs® can offer their customers this new tool for free as well. If you would like to see how it works, watch this 1-minute animation.