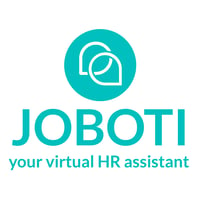 Meet Mindy! Joboti's virtual HR assistant. This chatbot is able to directly answer most HR questions that employees may have. And due to the clever integration with Nmbrs®, these messages can be processed immediately. Our chatbot can be activated on the intranet or via a chat application such as Skype / Teams or Slack.
Mindy allows HR specialists to save time by answerig all frequently asked questions. Both questions about information straight from Nmbrs® software and static questions from a knowledge bank are supported. And when Mindy doesn't know the answer, a real employee can take over the conversation (real-time) or respond to the question later.

Example of HR questions that employees can ask Mindy:
Where can i check my leave balance?
Do I build holiday allowance when i am sick?
what is my leave balance?
What is my salary?
Ho do I cancel my leave request?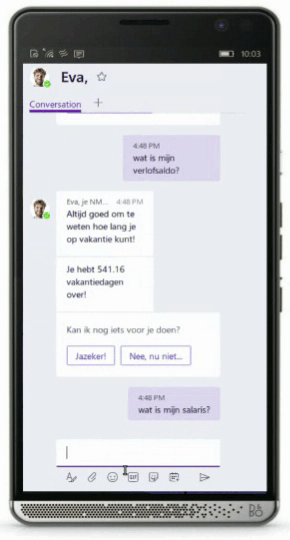 All questions asked by employees will be presented through a clear Analytics environment. This information can be used to further optimize the HR service.

How to use Joboti?
In order to establish the integration, Nmbrs® users require an API token; In addition, in order to realize a Single Sign on, it is necessary to authenticate the chat application in Nmbrs®. Naturally, Joboti supports this.

About Joboti
Joboti has developed a virtual HR assistant who can easily access existing communication channels to chat with employees. The modules are offered with a plug-and-play manner in a Bot-as-a-Service model. The assistant is easy to access through its own website, intranet or via Channels like Skype for Business, Teams or Slack. All technology is delivered via secure data centers. Joboti is an Amsterdam-based startup and established in 2016, that is growing fast and currently has six employees.