Disclaimer: this article was written before the outbreak of Covid 19. At the moment everything we do at Nmbrs is online. However, we still believe in what we wrote earlier and we hope that in the near future we can return to our pre-corona way of doing things. That's why we've decided to publish it anyway and give you a glimpse of how we (used to) work.
At Nmbrs, our team collaboration is done in multifunctional remote teams. Actually, we call our teams squads, but that's not so relevant for now. The remote part means that squad-members are split between our two offices in Amsterdam and Lisbon. Even though we are more than 2200 kilometres apart, we are in daily contact with each other. We use Slack, Google Hangout and the unusual lost e-mail. We even have screens in both offices so we can wave at each other.
However, we believe that being in real live contact every now and then makes a huge difference. This is why we organise our yearly Summer Event. Apart from this year when we had to do it differently, once a year, we fly everyone for three days to a secret location to do a hackathon, play games and party to celebrate all the hard work we've put in. It's always amazing to feel the energy and great vibe when everyone gets together!
Next to our yearly summer event, we also bring the squads together twice a year for three amazing squad days. We find it important that on a squad level everyone can work together in the best way and we see this as a fundamental best practice for team collaboration. At the end of the day, we want Nmbrs to succeed and that is only possible if we all work together. This means we want to invest in boosting trust, encourage building a safe place to come up with great ideas and empower everyone to be their best self. This time is so full of energy that I'm excited to give you a little glance behind the scenes of what our employees experience.
Stronger teams, stronger collaboration
Each squad, on their daily work, is responsible for the development of one small part of the Nmbrs product. And during these three days, the squad members work together both on their product and on their relationship. They also organise a day or evening of fun with each other. Some activities that have been organised were a cooking class to create a meal together, offroad driving adventure, laser tag games and an escape room. Some squads just go to a restaurant for a wining and dining session. What matters most is being together. We want to empower everyone to get involved and contribute to Nmbrs in their own way. Organising these sort of activities is one of the many different ways we try to advocate for their own initiative.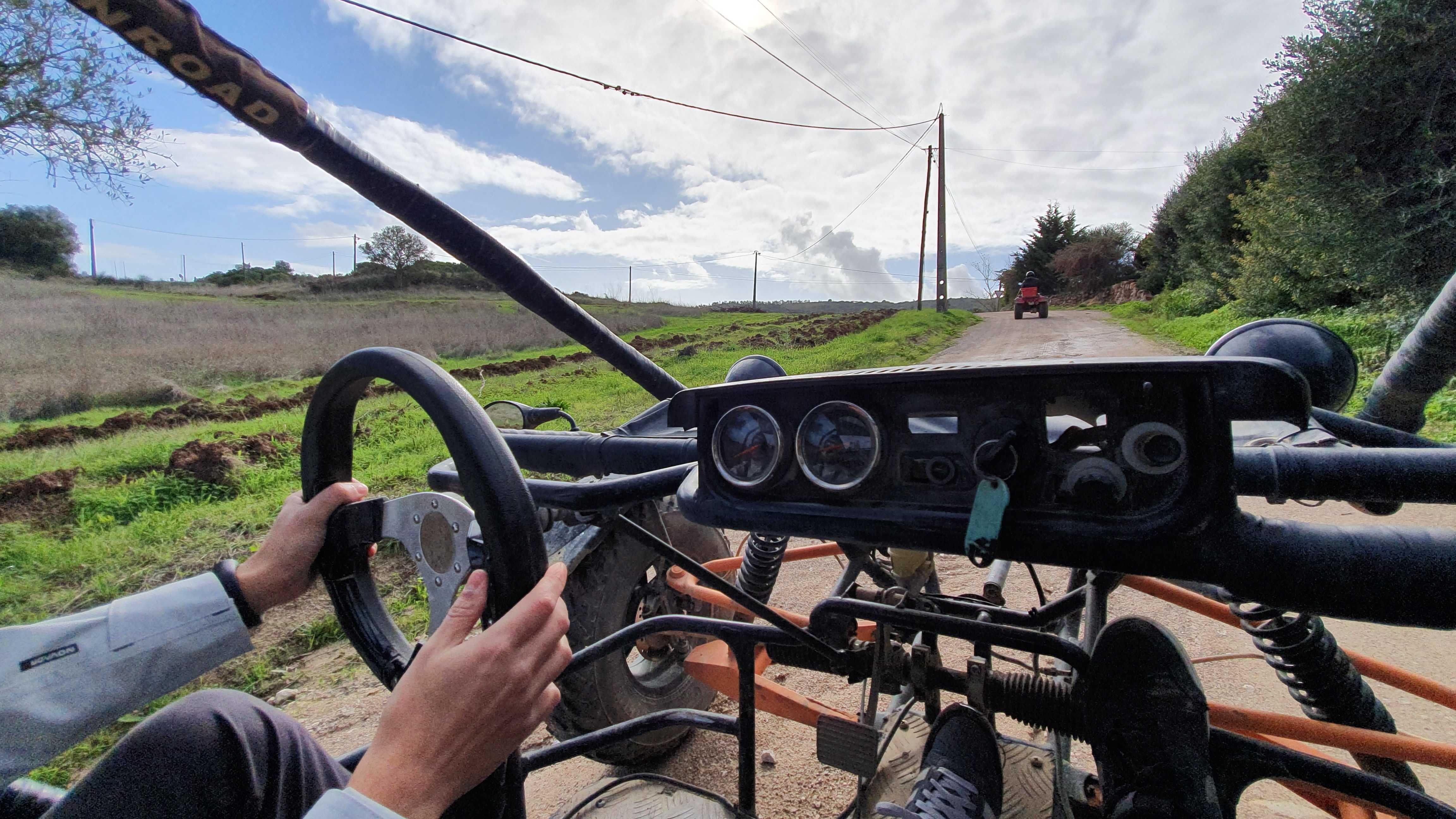 One of the activities some of our colleagues did during the squad dynamics' days
An important part of these days is half a day of squad dynamics. What does this mean? Together you'll work on the personal relations between you and your team to improve team collaboration, morale and productivity. It's a safe place to speak and think out loud, discuss what goes well and what doesn't. Nothing is shared with anyone outside of the room. The session always has a specific theme and usually takes around four hours. As one of the People coaches within Nmbrs, I have the honour to create the program and facilitate it.
We always make sure our squad dynamics are as interactive as possible. We look at the major themes in our organisation (responsibility, growth, feedback...), talk with colleagues to understand their needs and design a program according to that. Some topics are reoccurring because it's always important to discuss these and because the power of repetition is strong. Our reoccurring topics include discussing the different MBTI (Myers Briggs Type indicator) preferences in the squad. Next to this, we always discuss Tuckman's forming–storming–norming–performing model of group development as a framework to assess where in which phase the squad is. Last but not least, we always include a simple exercise to let every squad member sit opposite each other to discuss their cooperation. We call it "cleaning the air". The idea is that they share what is left unspoken between the two of them and discuss what you need from each other. Sometimes there is not a lot to discuss and sometimes there are many important topics that come to the table.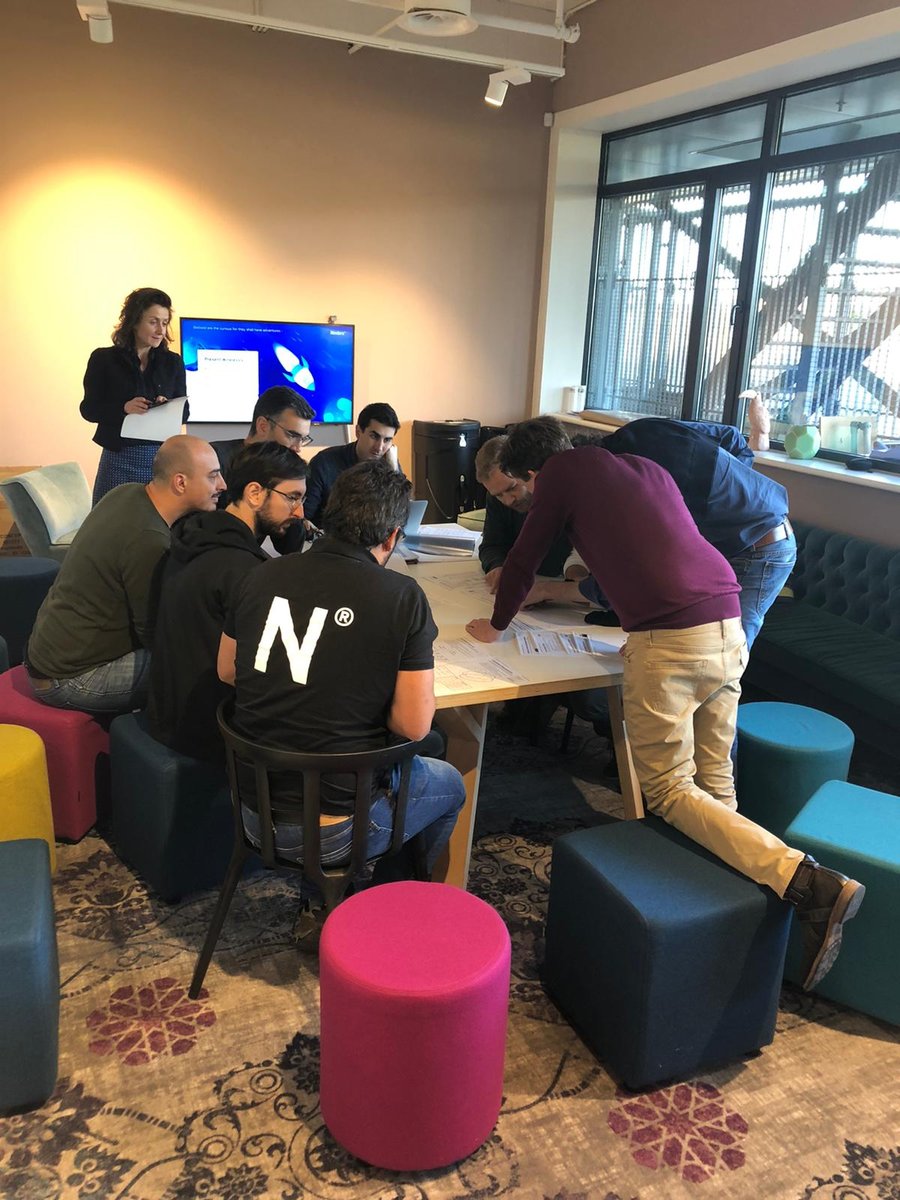 A squad dynamics meeting where individual teams learn more about their colleagues and how to work together
During the last round of squad dynamics, we included a serious game. It was actually recommended to us from one of our product owners who played this team building at a tech meetup. We looked into this and decided it was the perfect game for our people. The purpose of the game is to defuse a bomb. One person sees a bomb on their screen and the others have a manual with all the information necessary to defuse it. There is a time constraint, so you create a stressful situation. And the beautiful thing is that natural behaviour comes out in the same way it does when colleagues are working together.
What are our patterns in how we communicate?
Who takes the lead?
Which team member comes up with innovative ideas to improve the process?
Who stays calm and collected?
And who is the one that freaks out a little under time pressure?
Playing this game was not only a lot of fun, but it created a lot of insights for the squads. It was a great starting point of discussing what the squads could improve on their team collaboration. So thank you, Gabriela, for recommending this game to us!
We usually see a boost in the squad's collaboration after all of this. But it's not only those three days. We encourage our squads to keep on discussing their teamwork daily in their stand ups and retrospectives. And for more personal issues, the coaches are there to help.
At Nmbrs, we spend a lot on travelling costs, because we really believe that the investment is worth it. It adds to the people, to the squad and to the company. And hey, Amsterdam and Lisbon are not such horrible cities to spend some time every now and then.
There is a lot of thought behind how our teams work together.