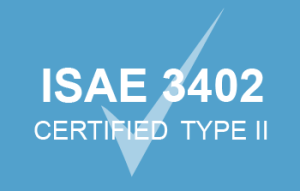 We are happy to announce that Nmbrs® now has the ISAE 3402 type II report available. Earlier this year we gave notice that we were working on this part of the Service Auditor's Report. All while auditors have submitted an assurance certification for this part of the ISAE 3402 report.

ISAE 3402 report
The ISAE 3402 has two types of auditor reports, type I and type II. The ISAE 3402 type I report contains a description of the relevant processes and controls in the context of reliable data processing. Besides that the ISAE 3402 type II report will show the organization's description of controls and the suitability of it, this report can also show the effectiveness of your company processes of a specific period of time. Generally a period of 6 to 12 months.
We offer our clients the opportunity to look through the ISAE 3402 report in our office in Amsterdam. If you want to look into this report, you can contact our sales department via sales@nmbrs.nl or call 020-5849601.