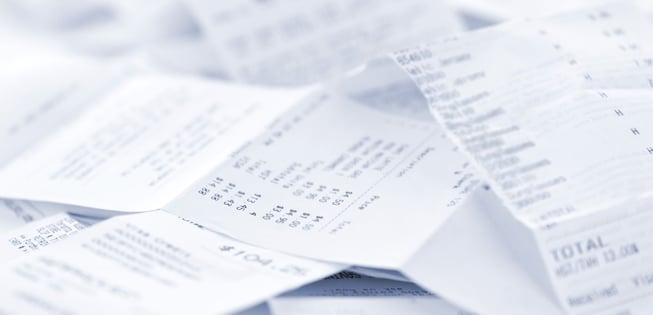 Nmbrs introduces new Expense Module
Every company has employees that pay for their fuel, meals, telephone calls and mileage. All kinds of expenses that are covered by the employer and reimbursed through receipts. Often these reimbursements are made via the employee's salary, but there is no pay-slip specification. Nmbrs is putting an end to this with our new feature: the Nmbrs® Expense Module. The employee can now easily and quickly submit his expense and mileage claim. Following the manager's approval (or approval through a self-set workflow), the receipt including a short explanation will appear on the interactive pay-slip!
The Nmbrs® Expense Module gives employees and employers a much better insight into one of the most labor-intensive salary administration processes. Employees will ask fewer questions and the pay roll department spends less time on scanning and making the pay-slip.
"It all sounds so logical and simple, however we are the first in the world to come up with an expense module that enables employees to find their receipts including comments on their pay-slip," according to Michel Chevalier, founder of Nmbrs. "Developing this new feature has been anything but easy. First we had to create an interactive pay-slip. It was a major operation to add comments and attachments to wage components. We completely changed the way in which we upload files at Nmbrs®, so we could easily add receipts."
After the summer the Nmbrs® Expense Module will also be available through the new Nmbrs Mobile app (iOS and Android), making it even easier for employees to submit their expenses.
If you would like more information about the Nmbrs® Expense Module, please go to our support page.