Payroll feature
Payroll output checker
Make running and checking the payroll run more efficient, clearer and easier.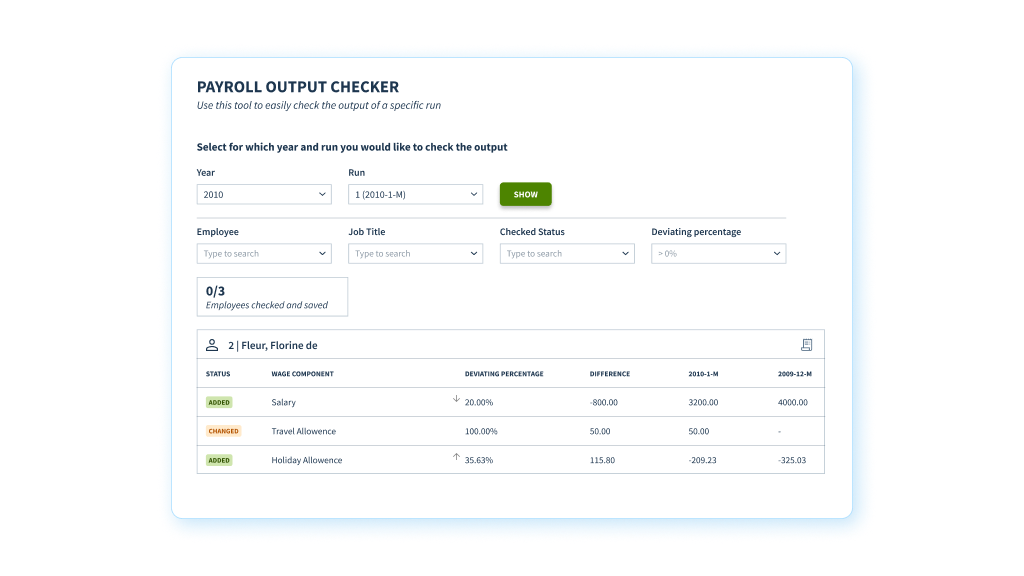 Control payroll runs
Insight into salary runs like never before
After running the salary run, the salary output checker shows all relevant information you need and differences between periods in one central location. You can filter by employee, position, salary and variation.
Locate errors easily
Done with manual fiddling
Error messages appear directly in your task list. So you don't have to manually search for a specific employee or input field, but within a few clicks you are immediately where you need to be.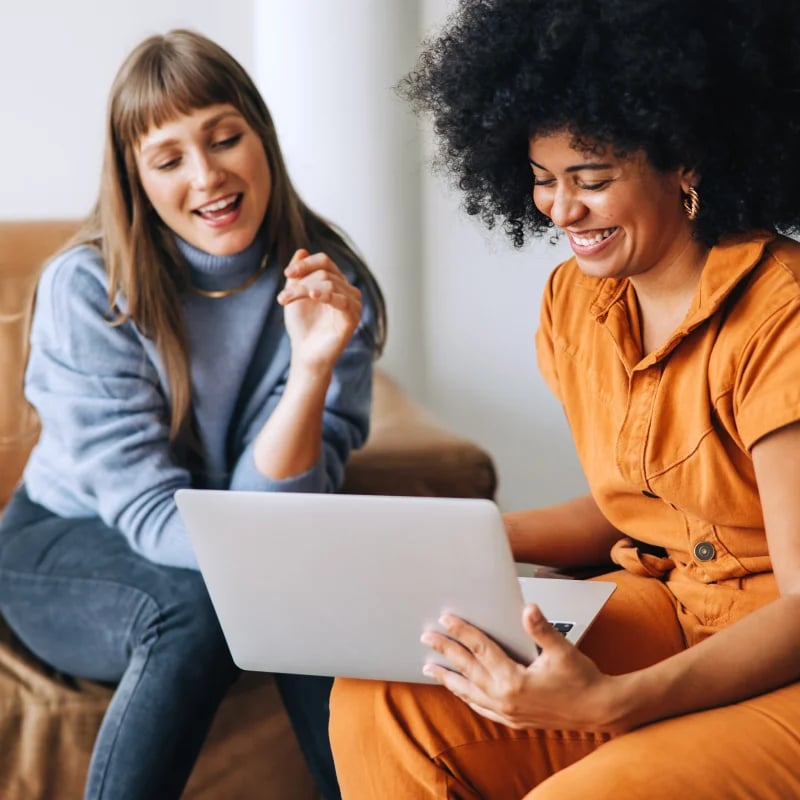 Payroll features
Automate the entire payroll process
Do you want full control over your payroll administration and automate as much as possible? At Nmbrs we have even more features in store for you that will take your payroll administration to a higher level.
More about payroll
Product tour
Let our software work for you
Find all the different solutions we developed for the HR- and payroll professional in our product tour.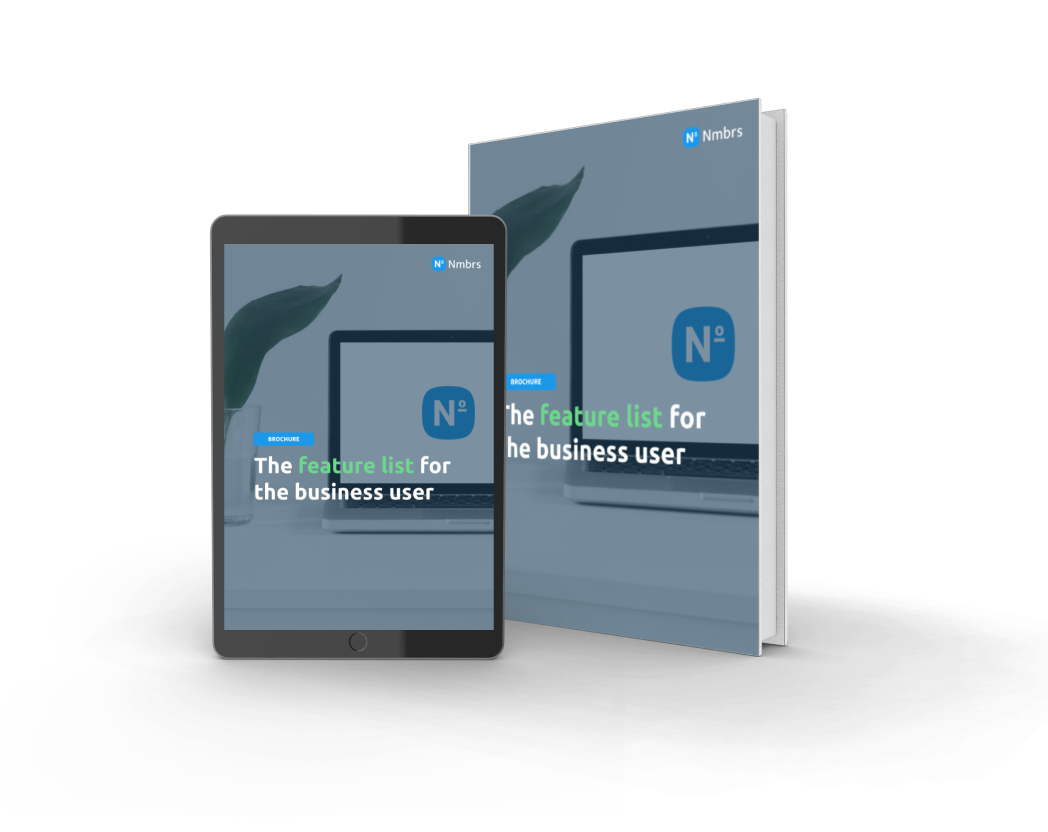 Feature list
All our features in one overview
For a complete overview of our features, we have written down the functionality list for you. Here you will also find complete lists of our reports and the different industries we support.
FAQ
Frequently asked questions about the payroll output checker
What is the payroll output checker
The Nmbrs salary output checker is a feature within the Nmbrs HR and payroll system that allows users to check salary calculations and output to ensure they are correct and accurate.
What information can I check with the Nmbrs payroll output checker?
With the Nmbrs payroll output checker you can check payslips, tax calculations, pension contributions and other salary-related output to ensure that all data is correct.
What should I do if errors or discrepancies are found after running a payroll run in Nmbrs?
If errors or discrepancies are found via the run check, you can adjust this before processing the run. In all other cases you can easily run a twk run (twk stands for 'retroactive effect') in which the errors or discrepancies are corrected.