Hiring at Nmbrs FAQ
Every company has its own recruitment process with different factors to consider. To help you on your journey, we've gathered all the main questions we get asked frequently.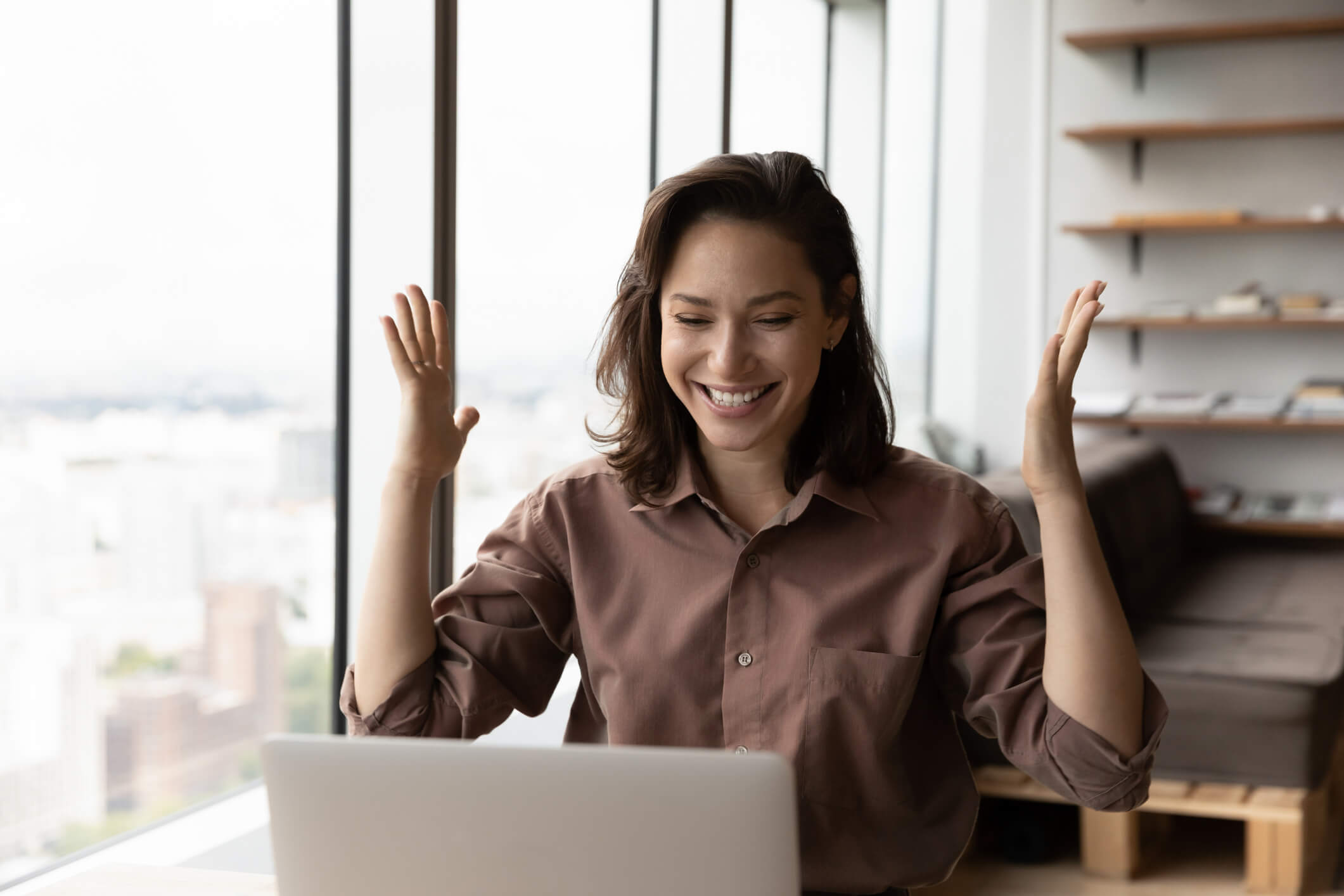 About Nmbrs
Who are we and what do we do
We are a software company that is building an HR/Payroll solution for both businesses and accountants. We believe employees deserve the best HR service. By creating software that is able to connect employees, HR, and managers in one single platform, we can help companies delivering the best service to their employees.
We currently have around 1000 clients and we've been improving the HR and payroll experience of more than 800.000 people every month.
You can find more information about our software and customer testimonials here and here, respectively.
Do you do payroll and HR or just the software?
Just the software. Our goal is to build software that helps our customers with their payroll and HR. We don't even hire payroll specialists or implementation consultants to explain to prospects how our product works. We do it all in-house and use different technologies to inform our customers of everything they need to know on how to implement and use our software.
How proficient do my English skills need to be?
We are a multinational company with people from more than 20 different countries, meaning that English is the official language in our daily interactions. Good English skills in both oral and written form are crucial in order to effectively communicate with each other.
Do I need to know Dutch or Portuguese to be able to work there?
No! Dutch is only required for our Sales and Support roles.
I saw you are Dutchguese. So does this mean you only hire Portuguese and Dutch people?
No! We have Dutch and Portuguese founders but our teams consist of people with different nationalities and we love that! It's what makes our culture special.
Recruitment process
How we handle your application
How long will my profile remain active in the database? What happens to my profile after I apply?
Your profile will be kept in our database for 360 days after application, if you allow it, of course. In any moment you can ask for the deletion of your information. Nmbrs is compliant with GDPR.
How important is the question you ask on the application process? Do I really need to answer it or can I just send a cover letter or only my CV?
Nice question! We prefer to have a small and honest answer than a big cover letter. However, if you prefer a Cover letter and if that communicates who you are better, why you like Nmbrs so much and why does it make so much sense for you to work with us, please send it. Our main goal with that question is to understand why Nmbrs and the role match you as a person.
What information/documents do my Application need to have? Do you have any guidelines?
Our Application form guides you through the important info that needs to be included. Your CV and an answer to our question are required in order to apply. A cover letter is not mandatory but feel free to write a couple of words if you feel so.
If I have questions, who should I contact?
Every person at Nmbrs will help you but, for recruitment and hiring purposes, you can contact Linda our Recruitment Specialist. She's available through her Linkedin account. Alternatively, you can also send an email to hrteam@nmbrs.nl.
Interview do's and don'ts
What we expect from your inteview
How long do interviews usually take?
The interviews usually go from 30min to 1h-1h30. For the second interview (with your possible future colleagues), we advise you to not book anything within the 2h after the time of the interview.
Before the interview, please, make sure you have a stable internet connection and you're in a place where you can speak freely without any disturbing background noise or other external distractions."
What should I wear for your interviews?
Well, we don't have a rule for this. At Nmbrs we have a relaxed environment, where everyone can wear what they identify the most with. A good rule of thumb is: when people start looking at you funny on your way to the office it's probably best to rethink your outfit...If you want to know more about the vibe in the office, please check our Instagram account.
How should I prepare for an interview?
Preparation is hugely important. Don't expect big and formal interviews at Nmbrs. We like to have conversations with our candidates and not a survey-checklist monologue.
For the interviews to go smoothly, look for some info about Nmbrs, the job, some colleagues with the same function you're applying to and the ones who will interview you.
Where do the interviews usually take place?
If you're far from the Nmbrs' location, the interviews will take place on Google Hangouts Meet (it's one of our favourite tools!) - a video chat (please, make sure you have a webcam!).
If you live close to Nmbrs, we'll invite you to the office for at least one interview, so you can also feel the office, and have a better understanding of our culture and vibe. Of course, we know that commuting to have an interview is always difficult, so you can also have the process via Google Hangouts Meet.
How can I access the Hangouts video chat link?
In the google invitation, you'll find a section that says "Join Hangouts Meet". When you click on that link, at the time of the interview, you'll be able to join the conversation. Mind that it is a video chat, which implies your webcam needs to be functional at the time of the interview.
What is a cultural interview?
Your first interview at Nmbrs will be the cultural interview. Our aim is to get to know you better as a person and to understand if your way of thinking and behaving matches our core values and culture. During this interview, you can, among others, expect behavioural and situational questions. You will be encouraged to give examples of real-life scenarios you have encountered and how you dealt with them. That way you can elaborate a little bit on what strategies you adopted and what were the benefits for you. It's a great opportunity to "spotlight" your strengths and capabilities!
The cultural interview is also meant for you to get a better understanding of Nmbrs as a company and to decide if joining our team is the best for you. It's neither a one-way conversation nor a test you have to pass but rather a chance to meet and understand each other's outlook. Wondering what we as a company value and look for? Scroll down and find out why being responsible, authentic and with a growth mindset is crucial for a cultural fit at Nmbrs!
Who is going to interview me?
Depends on the hiring step you're in. The first interview (Cultural Interview) is with one or two members of the HR Team (aka People team). The second (Technical Interview) is usually with one person with the same function as you, and one person of your direct team. The third interview will be with one Senior member of the Nmbrs team. It's common for that person to be one of the members of the management team closer to your area (e.g.: Developer > CTO).
The follow-up
What happens after your interview
How long will it take until I receive feedback from my application?
At Nmbrs, we always give feedback to the applications we receive. Usually, it takes between three to four days from the moment you submitted your application. In case you don't hear back from us in one week, feel free to reach out.
How is the overall communication during the recruitment process? Will I know where I stand?
We'll always get back to you at the end of each step and manage your expectations (how long to receive feedback, what steps are missing,...). We'll try to be transparent and honest with you at every step of the way. If, for any reason, you feel something is not right, please, feel free to come back to us. We also do mistakes and we are always super keen on improving.
How long will my hiring process take?
Our average time is 28 days from the moment you submitted your application until the acceptance of the offer. However, if you're applying for a part-time position, it usually takes one week. These are average numbers and it can take longer depending on your or our availability for interviews.
What do you value in a candidate?
Before explaining what we value, it's important that you also think about what you value for yourself in a company. If Nmbrs completely makes sense to you, to who you are, what you believe, what you like to see in a workplace, then "what we value" is already done. A recruitment process is a 50/50 decision. You have as much of a choice as we do in this.
This is what we look for in each interview:
Responsible - We work without managers, so everyone has a responsibility to make the company better every day. We are looking for people who are result and solution-oriented, and willing to make decisions!
Authentic - People at Nmbrs can be themselves and feel comfortable with that. "We are different, not crazy", and everyone's way of being is welcomed. We feel when people are comfortable being who they are, they discuss better and make better decisions. This also means we're looking for people who are tolerant and like to listen to other people's opinions.
We all improve when we share knowledge, and we like to inspire and get inspired by everyone.
Growth Mindset - We are driven and we like to learn and improve every day. We want to build the best product possible, and for that we need to be ambitious, learn from our own mistakes and have a positive and pragmatic attitude.
Can you share some tips on how to succeed in your process?
Tip 1 - Be yourself and honest. No need for those sentences everyone likes to listen or to browse online "How to answer job interview questions?". It's ok to make mistakes, it's ok to not know something, it's ok to not be ok. We're not perfect so why would we be looking for someone who is?
Tip 2 - Read some information about Nmbrs. What we do, where we are. Make sure you know to which position you're applying to (sounds obvious? It's not!). Plus, think about why you applied specifically for Nmbrs - what do we and the role have for you to apply? If you prepare, the conversation will flow so naturally that you won't even feel you are in an interview.
Tip 3 - Make a self-assessment. We are going to ask some questions about you, with whom you worked, and how you felt in those periods. What you liked the most, what you liked the least. The reason for that is we prefer to have honest and human replies. The goal of the interview is for it to be a conversation and not an exam.
Tip 4 - Don't feel embarrassed for asking questions! If you're not getting an answer, for any reason, don't feel ashamed to send us an email. If you're feeling there's a mistake being done, address it. Hiring is a communication process.
Do you offer internships or part-time jobs?
Yes, we offer both! Twice a year we are looking for two HR interns for our candidate and employee experience teams. Also, we are always looking for Dutch people to help our Contact Center as Support Agents and Sales Agents.
Is the recruitment process the same for all job openings?
No! After all, we are an agile and flexible company. We try to have appropriate hiring processes considering the type of role we are looking for.
For the full-time roles, you can expect three interviews and one challenge, as shared in our careers' page.
If you are a student looking for a part-time job, you'll only have one interview with two colleagues from your team.
If you are an intern, you'll most likely have two interviews, one with two people from our HR team and one with someone senior, most likely our CPO (Chief People Officer).
Relocation & visa support
How we're making things easier
Does Nmbrs give relocation support? What does it include?
Nmbrs is an international company with two different locations. We have around 20 nationalities working in our offices. Talented people are everywhere.
To keep this belief, we have a package for expats that include:
- Nmbrs apartment (or hotel) for the employee for up to two months;
- Flight for the candidate and direct family;
- Foreign tax discount application support;
- A chat with a future colleague from Nmbrs that has also relocated.
We receive applications from all over the world, however, depending on our hiring strategy, sometimes we are open to Visa Support and sometimes we are not. We will tell you about it when it happens. If you need to receive visa support, please, tell us when you apply.