One year has passed since we at Nmbrs started working from home due to COVID-19. As our CEO Michiel described in his blog in March 2020, culture-wise, this shift to work fully-remotely was quite a change for our company.
Like many other organisations, we were used to enjoying the workday physically surrounded by our colleagues. But COVID-19 has radically changed that, and for millions of other people who now spend countless hours talking to computer screens without having any daily real-life interaction. These new work circumstances present unique challenges for HR: more than ever, it's crucial to be aware of our employees' mental health and wellbeing.
Putting the focus on mental health awareness
Let me start by saying that there are positive effects of working remotely, leading us to believe that a hybrid workspace will be the future way to work at Nmbrs. One of the main findings of our research is that not having to commute can lead to reduced stress levels and additional time for things that people enjoy. We also noticed that when people feel less distracted while working from home instead of at a crowded office, it can lead to higher levels of wellbeing, efficiency, and mental health.
Nonetheless, we are facing new concerns since all social interaction during lockdown continues to take place online. Without a coffee machine to go to for an informal chat or seeing someone nonverbal communication, it gets harder to understand if someone might be struggling. On top of that, it is easier for people to distance themselves by muting the microphone and turning the camera off in online meetings. In other words: working remotely can lead to increased feelings of isolation, even when you are in contact with people throughout the day.
A great example is a recent advertisement for KitKat that went viral, showing a calendar covered in Zoom meetings - and only a Kitkat break. It shows us how easy it is to be trapped behind the screen all day without any breaks.
Unsurprisingly, more mental health institutions warn about the rise of mental health phenomena related to extended screen time. They report that online sessions can be mentally draining, because of the prolonged eye contact, an increased need for facial expressions, and staying in the same spot for long periods of time. Referring to the tiredness, anxiety, or worry resulting from overusing virtual platforms, Zoom fatigue has been bombed as one of the common experiences associated with COVID-19. The examples and research above point out that we are experiencing new triggers for burnout, and other mental health issues. Therefore, having in mind the challenges that remote work brings to people wellbeing, we felt the need to reflect on how we organise work.
Unsurprisingly, more mental health institutions warn about the rise of mental health phenomena related to extended screen time.
Taking care of our wellbeing and mental health
From the moment we started working from home, initiatives organised by every part of the organisation began popping up. Random one-on-one coffee chats, yoga sessions, a virtual tour through Italy... all are opportunities for connection and stress relief. The feedback we received shows that these activities help people unwind, step away from their day-to-day routines, and have a bit of fun. It's improving our colleagues' wellbeing and helping us retain the company culture we value so much.
With all those activities going on, you might think it's easier to keep track of everyone state of mind. Unfortunately, it is not. Even though we have great initiatives in place, it's harder than ever to see how everyone is doing. All communication is still behind a screen, and some people dislike participating in those kinds of activities. So how to keep track of burnout symptoms? At Nmbrs, for example, everyone has a dedicated Coach and Employee Experience Specialist that they can turn to and have regular check-ins to see how they are doing. But equally important, we also truly value the power of transparency to talk about mental health. In our weekly Company Meetings, the Management Team (MT) often share their own experience of being in lockdown and the importance of coming forward if you think a colleague might be struggling. By opening up the conversation with everyone at Nmbrs, we try to achieve that people speak up when they are not feeling well, so we can support them the best way possible.
---
Do you want to know more on how we take care of our employees? Martine explains you all about our work on growth & development inside Nmbrs. Read all about it here!
---
Finding new problems of mental health during COVID-19
The fact remains that most solutions offered to fight feelings of isolation and demotivation take place behind screens, too. In other words, the problem still lies in the fact that people seek social interaction and moments of relaxation during work. But they also need more time away from their screens to prevent their mental batteries from running low. This makes me wonder: Are we using the old way of working in a new context? Should companies change the way they work to prevent people from burnout?
We see some changes within organisations in this regard, where companies are already coming up with numerous initiatives to facilitate people self-care offline. Some examples are:
instituting a meeting-free block each week for people to have more focus;
launching self-care days where employees get the day off to invest in their mental health; or
changing traditional communication platforms to podcasts so people can combine them with a walk and be more flexible with how they schedule their day.
Final thoughts
At Nmbrs, we haven't found the perfect way to tackle this yet. How to fight burnout symptoms while working remotely seems to be the million-dollar question, as mental health matters will never have a 'one size fits all' solution to them. But during these times, it's even more important for an employer to be responsive to their employees' needs and reflect on how work is organised. That's why we will continue to talk about this subject and hope that people that might be struggling, feel heard.
Due to the complexity of the current situation, we feel it's helpful to share ideas as everyone addresses this challenge differently. We are all in the same situation.
Were the ideas shared in this article helpful? How are you helping your organisation cope with mental health challenges? We would love to hear from you!
---
Do you want to join a company that cares about every employees' mental health?
---
About the author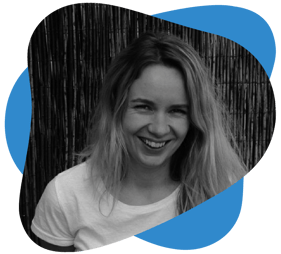 Lauranne Schellekens
Lauranne is working as an Employee Experience Specialist at Nmbrs. After finishing her studies in Human Resources and Sociology, she was determined to find a job where she could make a difference. A perfect workday for Lauranne consists of: meaningful talks, a lot of laughs and crushing deadlines.