What does the future bring?
The future of HR will see change on many fronts. However, a key factor across the board will be technology, which is both disrupting the status quo and opening up new possibilities for HR, HR automation and businesses in general.
Cloud Technology
Cloud computing has rapidly evolved from being a new and innovative approach to IT to being the predominant business technology. It's changing the way professionals and organisations work—and the HR department is no exception.
In essence, cloud-based solutions mean that HR can purchase software as a service (SaaS), rather than run and maintain it in-house. This approach began finding its way into HR as organisations, looking for more extensive functionality to keep up with their ever-changing needs, adopted niche cloud-based applications to address specific areas such as performance management. That gave HR groups access to these emerging tools. However, it also brought the challenges associated with fragmented, standalone systems, such as islands of data and processes that create inefficiency and ineffectiveness.
As for the future, it's predicted that during the next couple of years, more than a quarter of all applications will be available via the cloud. The broad adoption of these cloud services makes interconnectivity a necessity. This means that developers will focus more on updating their APIs and growing their list of integrations. The end-user will able to mix and match various services to create his custom and unique platform that fits his business' needs.
AI in HR & Payroll
The HR and payroll field is a sector where users typically retain full control over their data and always comply with auditing and privacy legislation and regulations. "Data mutations and payslip calculations must be exact in HR/Payroll application because the HR professionals who use it are always responsible for the correctness of payments made to employees. AI assistants can provide invaluable predictions, suggestions and analyses to support HR and payroll specialists."
It enables HR to work more efficiently and leaves them with more time for strategy development and vital employee engagement. An AI assistant does all the grunt work, leaving HR and payroll specialists with more time on their hands and entirely in control. The word 'assistant' says it all. Rather than taking over your job, it just lends a helping hand.
AI can also assist in the pre-hiring phase. Hiring new colleagues is not an easy job, and on average, a bad hire can cost you up to 130% of the actual salary, and it also affects your clients and possibly the identity of your brand. With the help of algorithms, AI tools can predict the match of the potential hire to the vacancy. It learns to make the best decisions along the way, based on your previous hiring decisions. One more important benefit in letting AI assist you during the hiring process is that AI masks all personal and demographic information, which eliminates all unconscious biases and leaves you with the perfect candidates.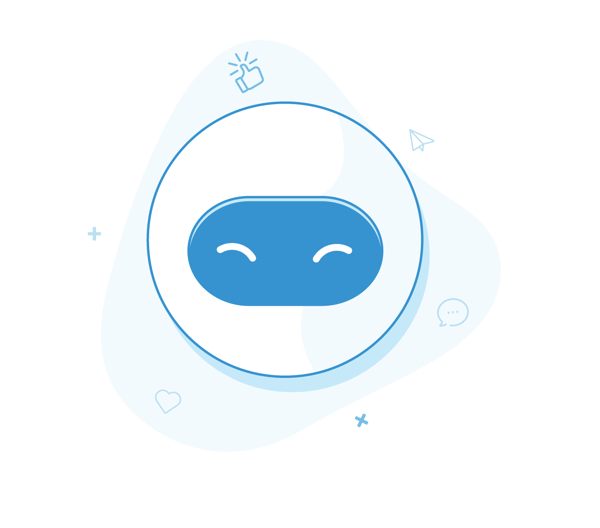 We here at Nmbrs® develop a cloud-based payroll platform with AI integrated into the system, helping the payroll and HR professionals of the future every step of the way. After all this talk we would love to show you how this works in practice!